Staying in touch with friends and family during a crisis is vitally important. It can help us stay calm, share news and look out for one another. When meeting in person is off the table, getting together online is a great substitute.
There are lots of ways to stay in touch using technology — so many, in fact, that it can be difficult to decide what's right for you and your loved ones. Are you a WhatsApp family, for example, or better suited to regular Skype calls?
Here's a rundown of the most popular means of staying connected, along with some key information about each. We hope it helps!
A Phone Call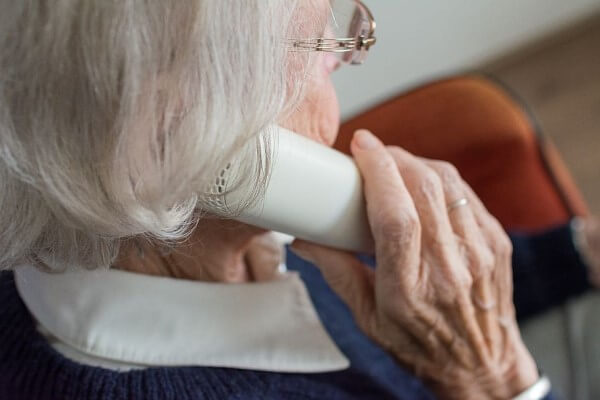 This is one of the simplest ways to stay in touch! You can always just give your loved ones a call now and then. One-on-one chats are great for easing anxiety and building relationships, and they're the social distancing equivalent of going out for a cup of coffee and a catch-up.
If your family or friends live abroad, however, you might find yourself running up quite a phone bill. If that's the case, try WhatsApp, Facebook Messenger, or Zoom. All of these allow you to make voice or video calls for free over the internet, no matter the destination.
WhatsApp
WhatsApp is a popular platform for neighborhood groups right now. Many people use it to share information, get to know their neighbors, and look out for anyone who is vulnerable or isolated.
To get started, all you have to do is download the free app to your phone and follow the instructions. Start a group and invite your friends and family using their phone numbers, or make a poster featuring an invite link to stick up in the lobby of your apartment building.
You can share almost anything using WhatsApp, including audio and video. You can also make voice and video calls with up to four participants.
Skype
Skype is the go-to service when it comes to video calls. It's free to call anyone as long as they also have Skype; you'll only need to pay a fee if you want to make a voice call directly to a landline or mobile phone.
Some people find Skype complicated to use. This is because different users have different types of account. Some will have a Skype name, some a number, and some a Microsoft account. This can make finding your friends and family on Skype somewhat tricky.
If you're having trouble getting Skype to work for you, try Zoom instead.
Zoom
Zoom does the same thing as Skype, but it's simpler to use. It's designed for businesses meetings, but many people are turning to it now as a way of communicating with friends.
On the free plan you can hold meetings for up to 100 people and have unlimited one-on-one calls, too. There is a time limit of 40 minutes on group calls, but you can start a second call immediately after the first one runs out the clock. It's a short interruption that, for many people, is worth it to use the app for free.
Zoom requires much less set-up than other video chat solutions. If you're having technical difficulties with any other service on this list, give Zoom a try.
Google Hangouts
If you already have a Google or Gmail account, you'll find Google Hangouts very easy to use. Don't worry if you don't, though, as signing up for a Google account takes only a few minutes and is completely free.
Hangouts is also free to use, as long as the person you're trying to reach also has Hangouts. Simply send an invitation to chat by email, or link your phone to make calls. You can also start long-running conversations with individuals or groups, allowing you to share pictures and send text messages.
If you like Google Hangouts, Google has several other products that might be useful for staying in touch. Google Photos, for example, backs up all your pictures online and lets you share them, while Google Drive lets you share files.
Facebook Messenger
If most of your family and friends use Facebook, Facebook Messenger is a good way to stay in touch. It lets you easily exchange text messages, pictures, video, audio and other files, and also allows for voice and video calling with up to six participants.
If you're a big family, a Facebook Group might be the way to go. Make sure it's set to private, and then invite everyone via Facebook. You can post anything to the group, including live video. New members can be added at any time, and will see the whole of the chat history when they're added.
Facebook is also compatible with a smart device called Portal. Portal is a simple screen with a camera that follows you around the room for hands-free video calling. Once set up, it's as easy to use as an ordinary telephone, and so makes a great gift for someone who isn't very savvy with technology.
Facetime
Facetime is an app for one-on-one and group video calling. It's very popular with iPhone users, but is not available on other devices (such as Windows computers or Android phones). Because of this, it's only a viable way of staying in touch if all of your friends or family use Apple devices.
Stay in Touch
As you can see, there are many different ways to stay in contact with the people who matter most to you, all while remaining safely isolated. While it can seem like we're all alone at the moment, our friends and family are still there — and some of them would probably really appreciate a chat! Why not go and start one now?
PS — If you're not quite sure how to use any of the applications listed above, the BBC has published a step-by-step guide to get you started.
Of course, we're still here too. If you want to make a start on your memoirs while locked down, we're very happy to use Skype, Zoom or a straightforward phone call to conduct your interviews.
Get in touch to find out more or or sign up for our newsletter to receive more supportive content while staying at home.