Premium Writer
Phil Hamlyn Williams is a professional writer with a master's degree from University College Falmouth. In addition to writing for a variety of periodicals, he has published several books that vividly bring history to life.
Phil discovered his talent for writing histories — particularly the stories of individuals against a backdrop of era-defining events — later in life. He made the leap from accountant to writer at age 50, so his work is informed by passion and wisdom in equal measure. Phil currently lives in Old Dalby, Leicestershire, England.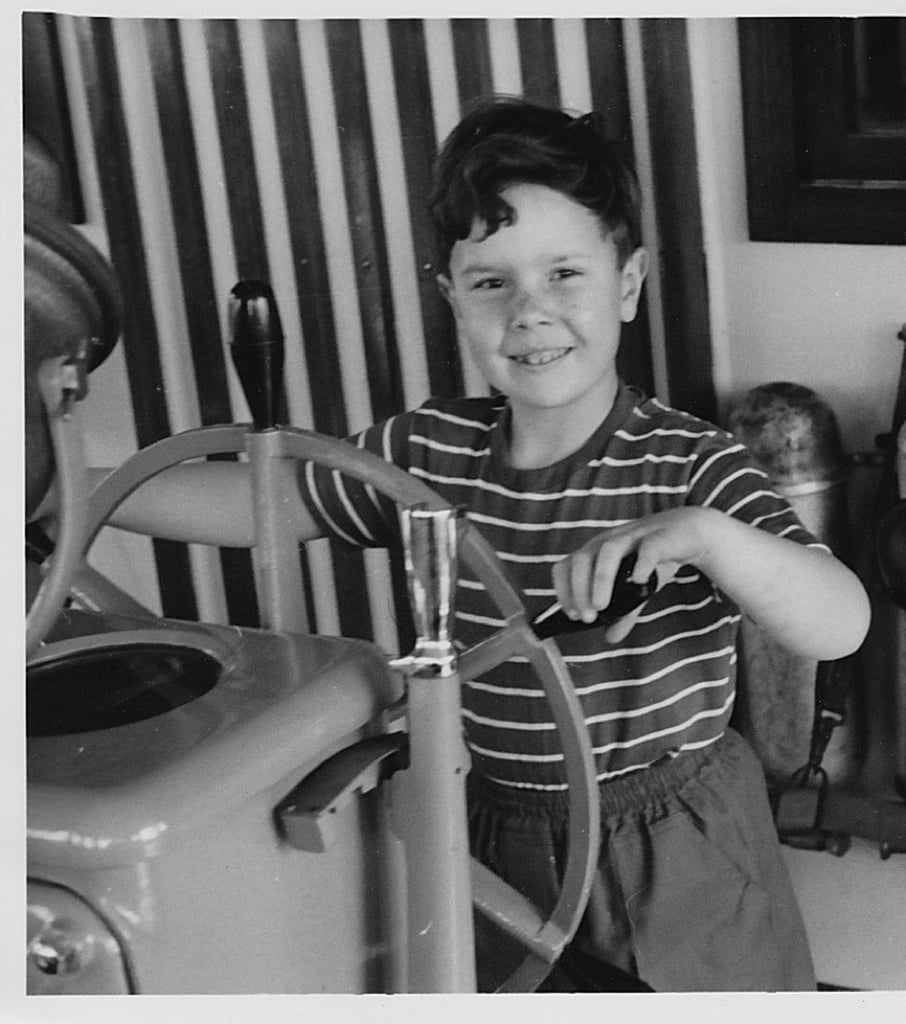 Phil in his youth at the wheel of the Bencomo



ST: Why do you enjoy writing for Story Terrace?
I like to discover people's and company's stories and then work at how best to communicate them.
ST: If you were writing a Story Terrace book of your life, what would be the title and why?
A Lucky Wanderer. I have never mapped out a course for my life, but at each point of change, I have been lucky in finding interesting opportunities.
ST: What is the most memorable story you've told as a writer?
That of the MacRoberts Reply, which I wrote for StoryTerrace. It was the story of an aeroplane given to the RAF by a grieving mother, of the men who flew it, and of one man who survived its final crash.
ST: What is your idea of perfect happiness?
Being with my wife, my children and my grandchildren.
ST: What is your biggest fear?
Alzheimer's.
ST: What's something that people would be surprised to learn about you?
My father was 60 when I was born, and his father was 60 when my father was born.
ST: What trait do you admire most in others?
Compassion.
ST: What is your most treasured possession?
My model railway set, which I've had for over 60 years.
ST: Who are your favorite writers?
Philip Pullman, Penelope Lively, Sebastian Faulks and Charlotte Bronte.
ST: What fictional character do you most identify with?
Albus Dumbledore.
ST: If you could have been born in any time or place, what would you choose?
London, 1851.
ST: What makes you most angry?
Unfairness.
Lightning Round!
ST: Dogs or cats?
Cats.
ST: Introvert or extrovert?
Introvert.
ST: Morning lark or night owl?
Morning lark.
ST: Vintage or modern?
Vintage.
ST: X-ray vision or time travel?
Time travel.
To find out more about having a professional writer like Phil preserve your family history, contact StoryTerrace or sign up for our newsletter today.