Southeastern Pennsylvania is a beautiful place that's famous for its gently rolling hills and neatly manicured fields. Known affectionately as "Dutch Country" to locals, this area is one of the most fertile and well managed stretches of farmland in the world. Though Lancaster County is the most well-known tourist destination in the region, the Pennsylvania Dutch settled wide swaths of an area that stretches from Lehigh to York County.
Nestled in York County on the western edge of Dutch Country is Hanover, a borough of nearly 16,000 people and the home of a trio of businesses that have thrived in the area for generations: J.F. Rohrbaugh, a mill that manufactured wood products and continues to sell pallets and packaging materials; Hanover Foods, distributor of canned and frozen produce; and Snyder's of Hanover, a popular snack company with a global reach. Though each company has a different mission, all three have been in the same extended family since their founding.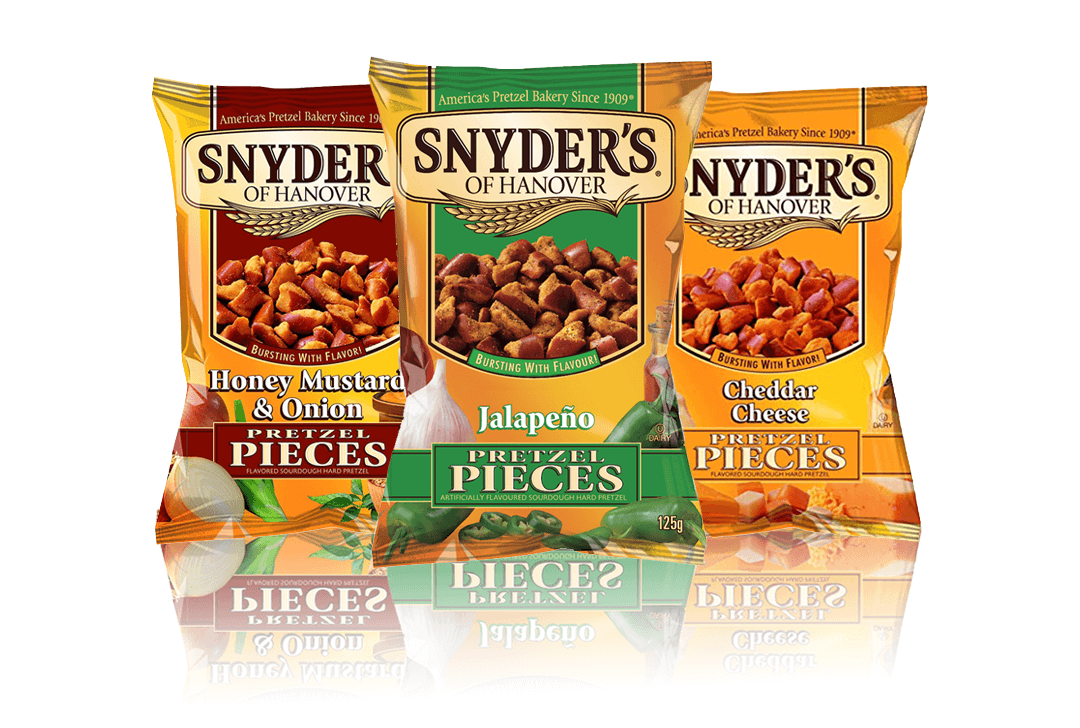 Synder's of Hanover, founded in Pennsylvania in 1909, produces a range of pretzel snacks which can be bought in stores around the world.


I recently had the pleasure of speaking to Steve Yelland, President of JFR Holdings. JFR Holdings is the parent company of J.F. Rohrbaugh, West Side Wood Products, and Bruce Jones Contractors. As a member of the next generation of businesspeople in his family, Steve wanted to pass along the history and wisdom of the entrepreneurs who started it all.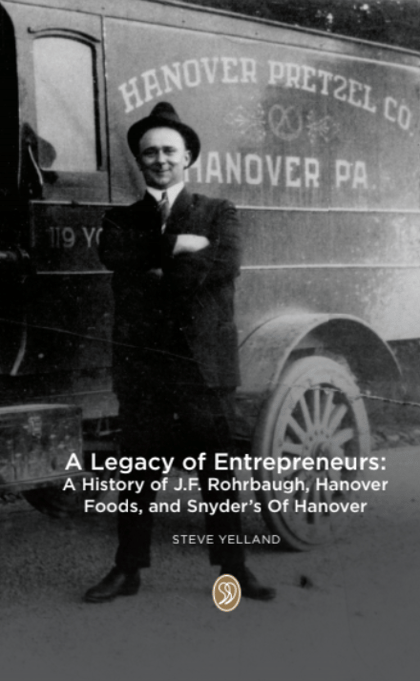 Steve Yelland's StoryTerrace book tells the history of his family's three successful businesses

What It Means to Hail From Dutch Country
The first thing to know about the Pennsylvania Dutch is that they aren't Dutch at all. The term Dutch is an anglicized pronunciation of Pennsylvania Deutsch, which means German. German settlers from the Rhineland settled in Pennsylvania as early as the late 1600s and were hugely influential in developing the Pennsylvanian countryside in the years leading up to the American Revolution. Pennsylvania Dutch is a language and culture in its own right, and these hardworking, inventive farmers built strong communities that were often so self-sufficient that many continued to function in German (rather than English) for hundreds of years — often well into the early twentieth century.
Though the Amish are perhaps the most famous group of Pennsylvania Dutch speakers, not all — or even most — Pennsylvania Dutch people eschewed modern technology. Steve Yelland's family, for instance, was among many in the area who embraced mechanization and worked to streamline production. He also credits his Pennsylvania Dutch heritage for the strong work ethic that led to his family's triple business success.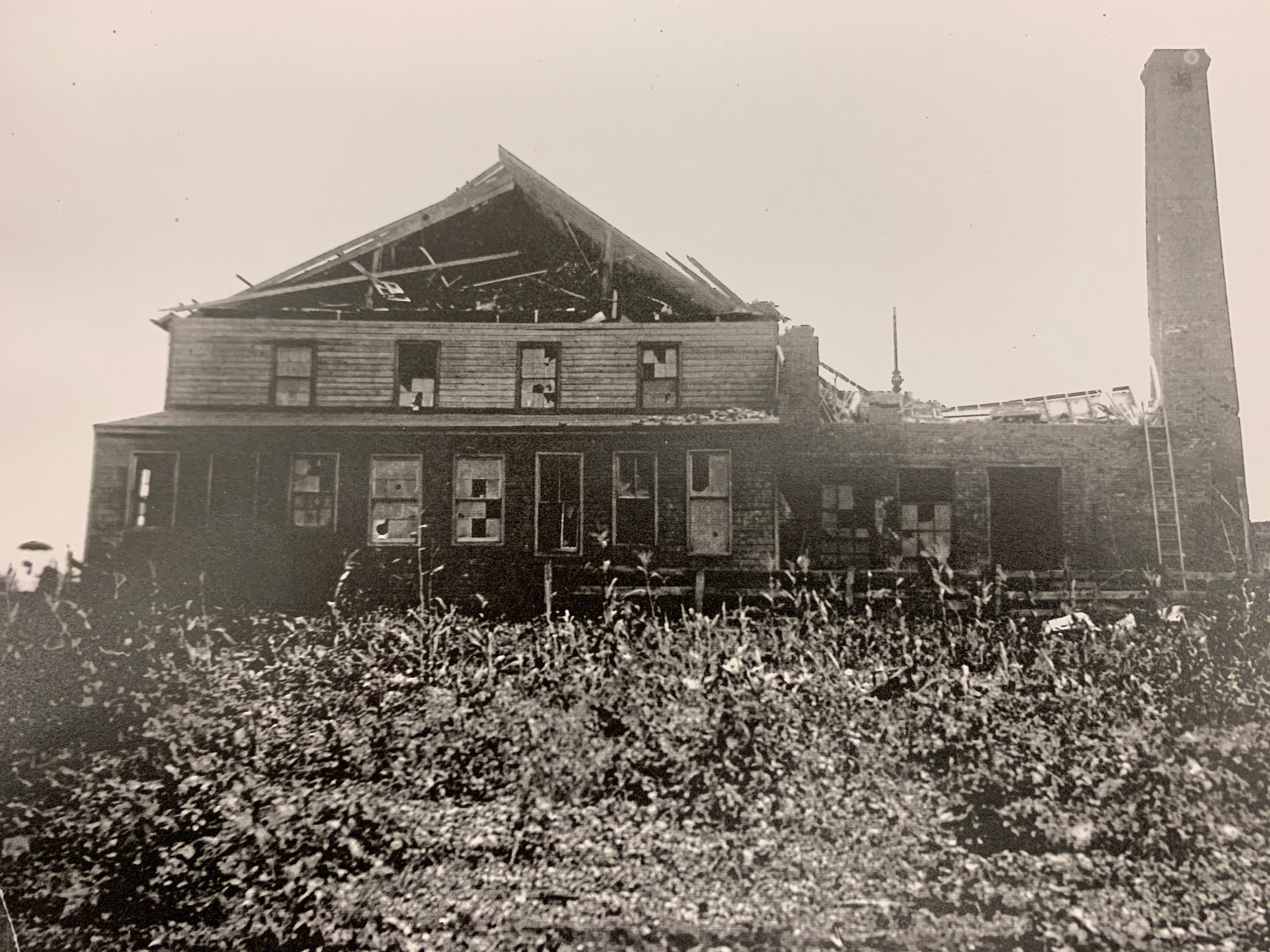 Though the J.F. Rohrbaugh mill was devastated by a major tornado in 1917, the company quickly regrouped and emerged from the disaster stronger than ever as they helped the community rebuild.
The Breadbasket of Pennsylvania
Because Dutch Country is largely farmland, it's no surprise that these family businesses are closely connected to the land. In fact, some of Steve's earliest memories of the family business involve walking the fields with his grandfather, Alan Warehime, the head of Hanover Foods. "We would follow the combines and catch the vines off the back, and then split the remaining pods open to eat the raw peas," Steve remembers.


Listen to Steve read an excerpt from his StoryTerrace book his childhood memories of the family business:
As children, Steve and his cousins were also allowed to sample warm, fresh pretzels as they came down the oven line at the Snyder's facility. "I loved them because they were like a hot, soft pretzel with tons of salt," Steve recalls. Both hard pretzels and potato chips have a long history in Dutch Country, and there were many small, local snack producers throughout the region. It's a testament to the family's work ethic and business acumen that Snyder's of Hanover was able to streamline production and expand their reach beyond Dutch Country to the rest of the world as the twentieth century progressed.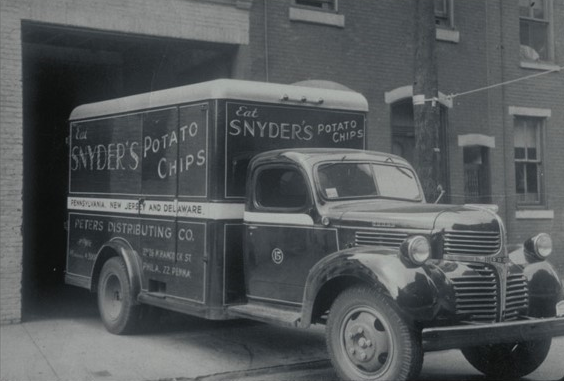 Snyder's delivery trucks brought snacks to a wider audience, thanks to the opening of the PA Turnpike in the middle of the twentieth century.


Preserving the Past for Future Generations
Like many people, Steve was motivated to preserve his family's story after realizing that there was so much that members of the younger generation didn't know about their ancestors. As the extended family came together to form a new foundation, discussion revealed that the younger generation had no idea how it all began — a knowledge gap that Steve was determined to rectify. "We had to get to the older people before they can't tell their story," he explains.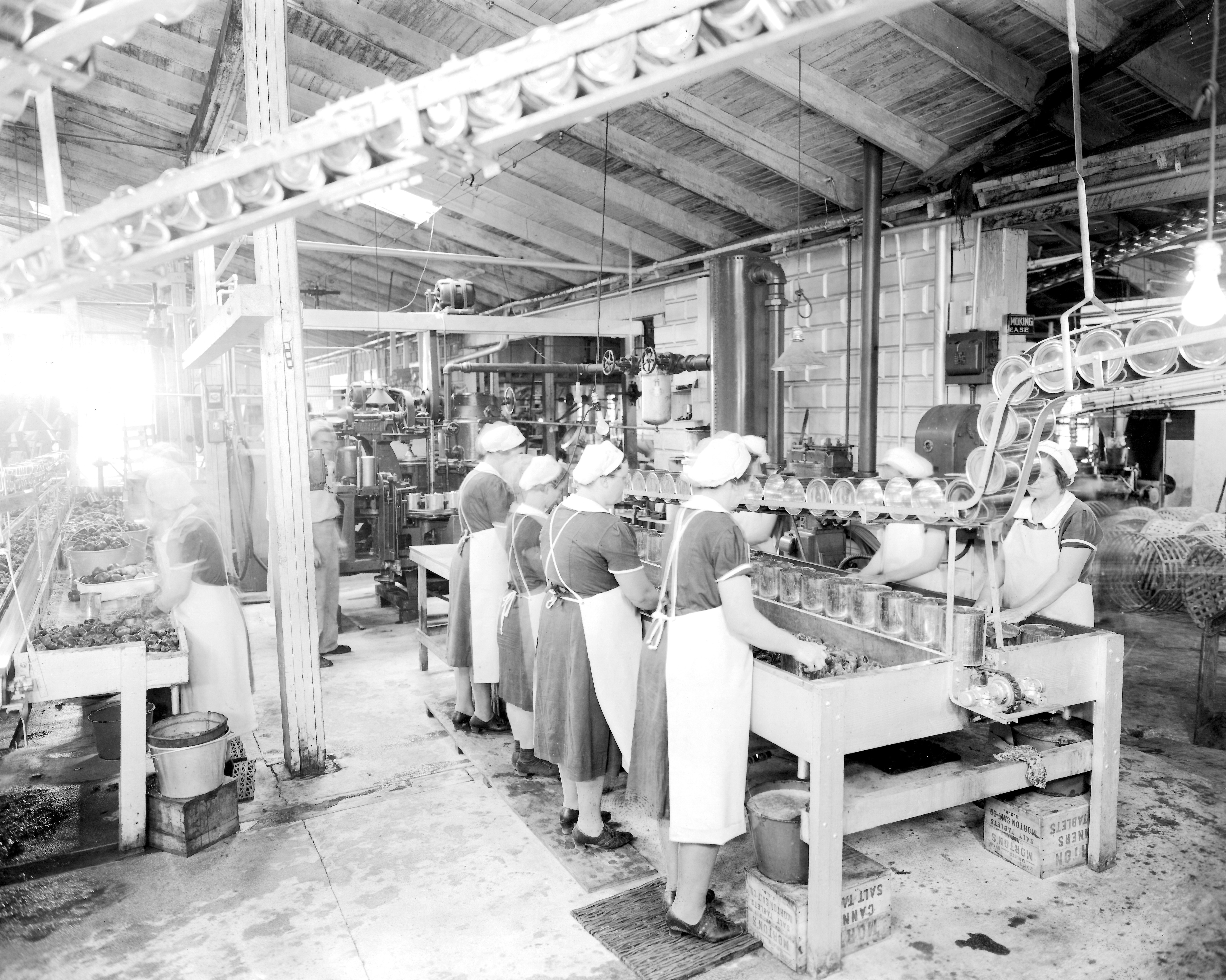 Midcentury employees at Hanover Foods sorting produce for quality control.


At first, Steve tried to research and write his family history on his own, seeking help from the history faculty at nearby Gettysburg College. When the project stalled, he took a friend's advice to try StoryTerrace for professional help.
Steve ultimately sat for several interviews with StoryTerrace Senior Writer Linda Hummel. Linda went on to conduct interviews with several family members and worked with information provided by the Hanover Historical Society to complete the book. Steve praises Linda's interviewing skills for bringing the family together and ultimately helping to build better relations among different factions. "Linda was great. She identified potential family dissension and handled it well," Steve says.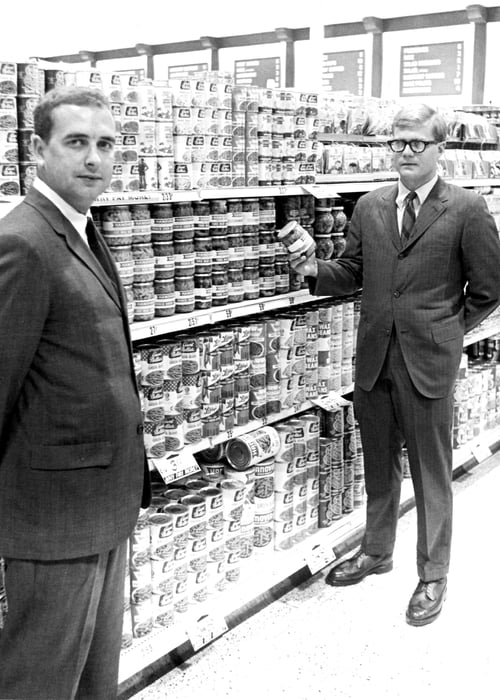 Mike and Allen Roth showing off Hanover Food's latest innovation in 1967: glass jars instead of cans.

With the completed book printed and distributed to all family members, the younger generation now has proof of their ancestors' hard work to guide them in their own business — and life — decisions.


Does your family have a unique story to tell? StoryTerrace specializes in both family histories and business books for entrepreneurs and other professionals. Explore StoryTerrace Pro for more information, or get in touch to learn more about hiring a professional ghostwriter.