LaVerne Clouden has been teaching music her whole life.
From the moment she first tapped on water glasses at the dinner table and discovered she could make music out of everyday objects, LaVerne got busy organizing neighborhood children into musical groups. She was a natural musician and a born leader, so it made sense that she would end up dedicating her career to teaching music to high school students and leading them in both marching and concert bands.
But the path to becoming a band director wasn't always easy. LaVerne faced an uphill battle convincing people to see her talent as a Black woman, particularly within a public school system still ruled by patriarchal ideas and more than a little racism.
I recently had the pleasure of speaking to LaVerne about her career as a music teacher in the Cleveland public schools and how she managed to build her dream career in spite of the obstacles.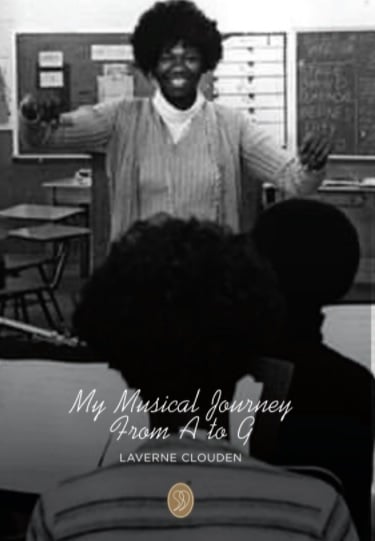 LaVerne's StoryTerrace biography titled My Musical Journey from A to G
"You Should Write a Book, Miss Duncan"
Over the years, LaVerne Clouden (nee Duncan) heard from many people that she should write a book about her experiences. The idea started at her very first teaching job in 1966, when the principal at the junior high school where she worked wanted her to write a paper about all of her plans for the band and music program. As she moved from school to school, LaVerne's students said over and over, "You should write a book, Miss Duncan."
As the years passed and technology became part of the job of connecting with students and making sure they had access to their assignments online, LaVerne kept up. As she learned the ropes on social media, she connected with her old students and band members.
When one of them asked if she had ever written that book, she knew it was time.
She clicked on a StoryTerrace ad that popped up on her Facebook feed, and the rest is history.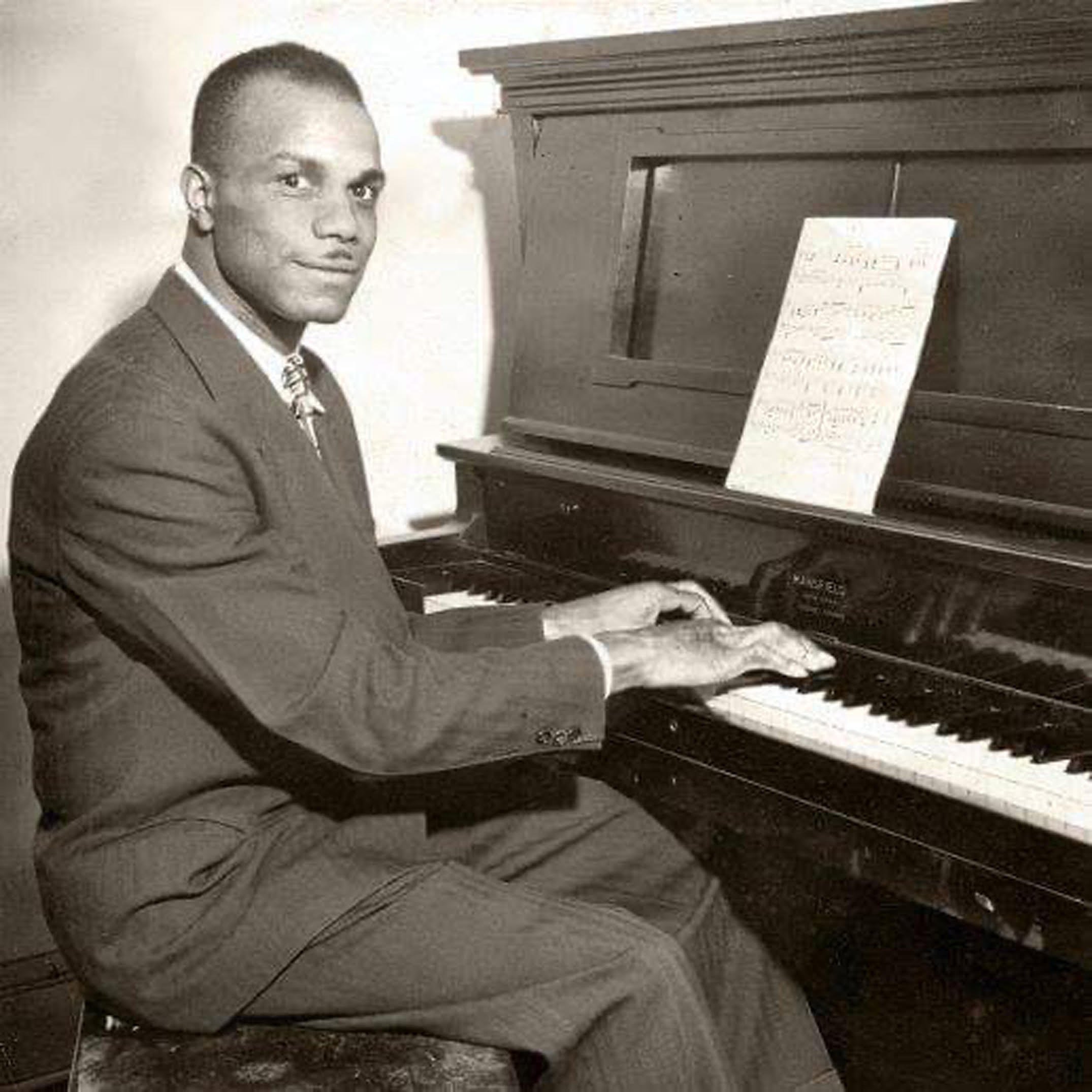 LaVerne's father was a professional musician who gave her her first piano as a child
"That's Not for Girls"
As soon as LaVerne was old enough to realize that she could be a music teacher, that's what she wanted to do. In particular, she wanted to lead a big, brassy marching band. When she graduated high school at the age of 17, she took a job in a traveling band. The director fell ill, and LaVerne took over the role — she was the only one who knew how to conduct, so she led rehearsals. But when it came time to perform, LaVerne had to pass the baton to a male member of the group.
"They said it would look bad because I was so young and they were all men, especially because we played for mostly male organizations," she recalls. "I felt bad about it, but not bad enough to stop playing."
After several years touring — plus a marriage and babies! — LaVerne enrolled in college at Case Western Reserve in Cleveland. Despite a social worker's race-based snap judgement that she would never get in, LaVerne — always an honor roll student — aced her entrance exams and earned a scholarship to help cover the costs.
LaVerne studied music in college with the intention of leading a marching band. It wasn't until she was part-way through the program that she was told that there were no female marching band directors in the state — or possibly in any high school in the country. It just wasn't done. "That's not for girls," they said.
But LaVerne was not deterred. "That's still what I want to do," she said.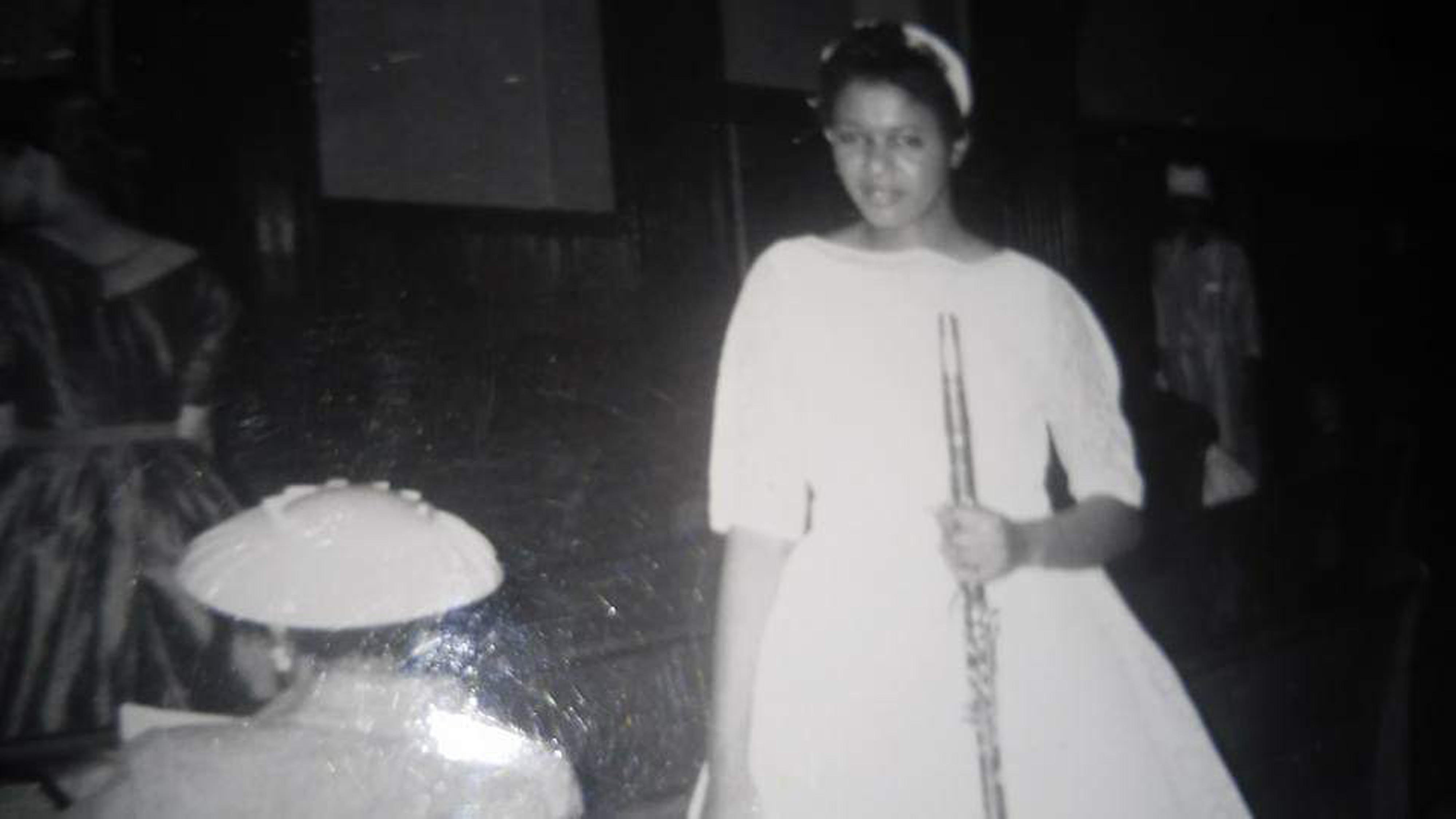 LaVerne's first solo flute recital in college
"One Day You're Going to Beg Me"
When LaVerne graduated from college, she applied for a teaching job in Cleveland. "I wanted a rough school," she says. "If I went to a place where people had a hard time, they would appreciate me more. I just worried about giving them something they didn't have."
But first, LaVerne had to convince the leadership that she was worthy of the job. She applied for a high school band position first, simply pretending that she had no idea it was considered a man's job. They took one look at LaVerne and said, "You need to go to an elementary school. It's too rough and you're too quiet."
The compromise was a job at a junior high school. At the interview, LaVerne told the supervisor, "One day you're going to beg me to take a high school band, and I'm going to turn you down." She didn't even have the job yet, but she had big plans for building a music program for students.
As it turned out, she was only partially right. After nearly a decade teaching music and leading bands at two different junior high schools, that same district supervisor came to LaVerne one day and asked, "Are you ready to make history?"
She was badly needed at a high school no one else would touch, thanks to its reputation for terrible fights.
LaVerne did not turn him down.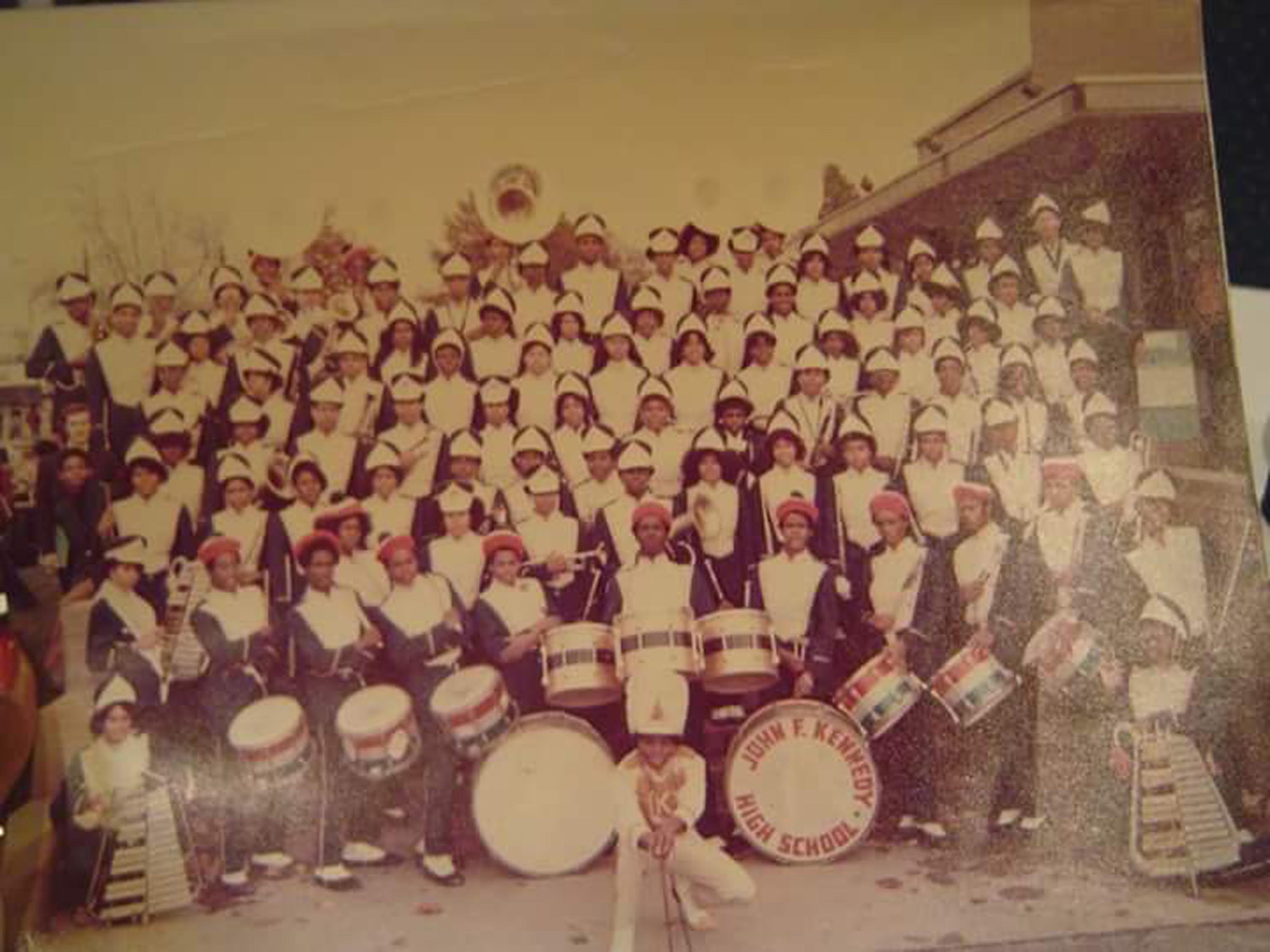 LaVerne's first high school band at JFK High School, 1974
"Music Makes You More Tolerant"
Laverne made history as the first female band director, and she spent years building a successful program at John F. Kennedy High School. Though some families resisted her at first, she astounded the community by teaching her students "kaleidoscope marching" — the type of marching in which a band moves to form changing pictures on the field. The first field show of the year was a stunner, and LaVerne handily won over any remaining doubters.
Laverne had to work hard to overcome budget cuts and get her students what they needed to perform, but their talent under her leadership was clear. The JFK marching band was invited to exclusive events across the city, was featured in local commercials, and even booked an international television show during her tenure.
In 1976, LaVerne made history again by becoming the first Black director of the All-American Youth Symphonic Band, Orchestra, and Chorus. She also took her students on special tours around the world, opening doors that most of her Black, inner-city students would not have had access to without the music program. It's no wonder that so many of the students she touched in her career were only too happy to reconnect via social media years later.
When I asked LaVerne why she believed music education was so powerful, she didn't hesitate in her answer: "Being in music makes you more tolerant," she explains. "It's what makes us love each other, whether we know it or not."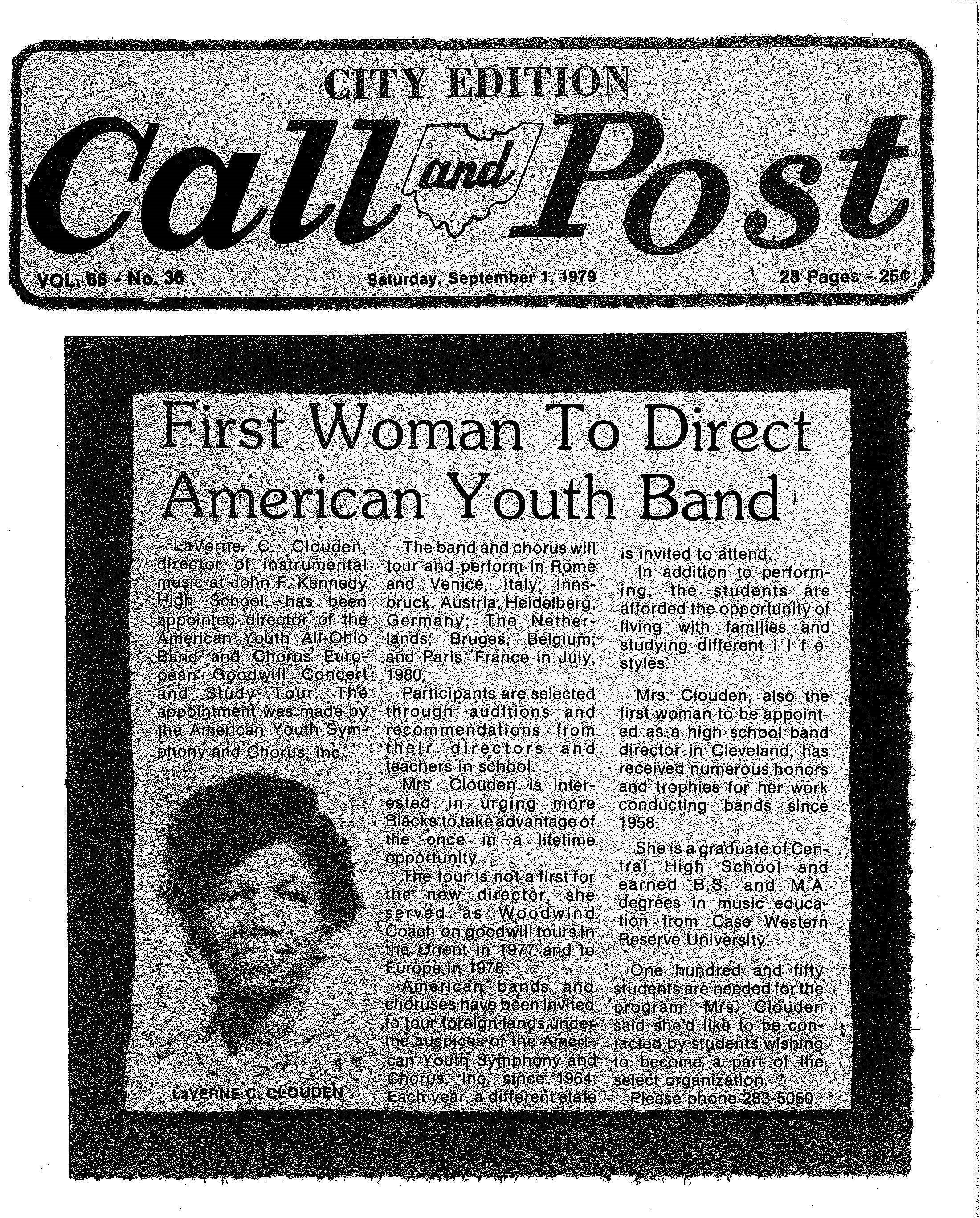 LaVerne received considerable media attention for becoming the first female high school marching band and orchestra director in Cleveland, Ohio


Would you like to honor someone who has made a real difference in your life? Give the gift of a lifetime by presenting them with a StoryTerrace biography to record their good works for posterity. Contact StoryTerrace to get started, or sign up for our newsletter to read more inspiring stories from our clients.