At StoryTerrace, we work with a truly diverse range of people. Our customers come from all over the world and have different backgrounds and perspectives to share. Yet one thing unites them all: The most consistent feedback we receive is from clients expressing how grateful they are for the life-changing opportunity to write their stories.
That got us to wondering: What is it about writing an autobiography that has such a profound effect on people? We looked at some of the latest research and found several important ways that the memoir-writing process supports personal happiness and overall wellbeing.
Self-Reflection Is Key to Personal Growth
If there's one overarching condition of modern life, it's busyness. We move from email to email or meeting to meeting with little time to pause and think about our lives and their meaning — a situation that's only been made worse by the distractions of smartphones. Yet Harvard researchers have found that making time for self-reflection is a crucial component of learning.
Writing a biography is the ultimate exercise is self-reflection, as you aren't just thinking about a day's work, but your life as a whole. The process of reflection involves not only reviewing events, but finding connections between them and drawing valuable lessons from them — something that a professional biographer is trained to help people do as they tease out the themes of your life story.
Gaining Perspective Supports Healthy Relationships
When clients sit down with a StoryTerrace biographer, they are asked a series of questions about their lives, prompting them to recall everything from a funny incident in kindergarten to their wedding day. But our writers also ask probing questions to get at the heart of the memories: How did you feel? What did this person mean in your life? Why does this moment stand out above all others?
The real work of writing a memoir is to reflect and put life's events not only into order, but into perspective. To do this, psychoanalysts recommend a process of mentalization, in which you work to understand your emotions on an intellectual level. Through this process, you learn to understand why people behave the way they do and how they were feeling at the time — but this type of wisdom is only possible when you look at an event from an outsider's perspective.
This is exactly what happens when you tell your story to a curious third party. Discussing the past with your biographer helps you understand events and relationships in context, which leads to stronger interpersonal connections, closure when necessary, and greater happiness overall.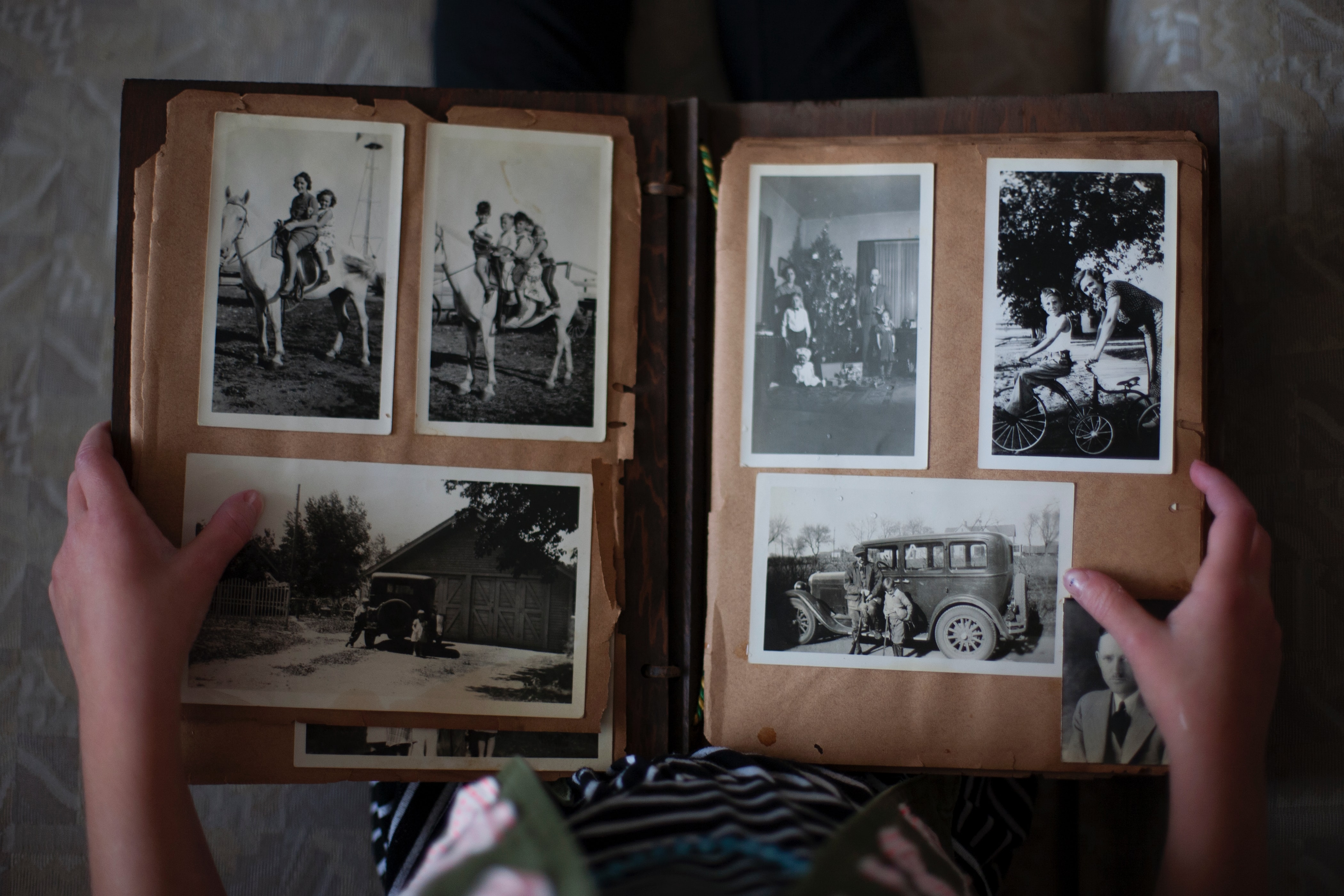 Nostalgia Increases Happiness
While reflecting on the past can be an intellectual activity, nostalgia is an emotional one. Memory is about recalling the facts of a past event; nostalgia is about recalling how it felt to be there. A 2013 study published in the Personality and Social Psychology Bulletin found that engaging in nostalgia led people to feel more optimistic about the future. Nostalgia is also related to higher self-esteem, happiness, and feelings of closeness to loved ones.
According to a 2008 study in the Journal of Experimental Social Psychology, nostalgia also has the power to help people feel more secure about their own mortality by making life seem more meaningful and reducing the number of thoughts about death — an incredible gift as we age.
In light of the research on nostalgia, it's not surprising that so many StoryTerrace clients found the biography writing process to be so fulfilling. It's a chance to engage in memories that evoke strong feelings that warm the heart and measurably boost happiness.
A Sense of Accomplishment Leads to Better Life Satisfaction
Though the authors of The 100 Simple Secrets of Happy People: What Scientists Have Learned and How You Can Use It report that 70% of happiness is determined by relationships with other people, eudaimonic theories of happiness posit that people must be self-actualized and work toward accomplishing goals or making the world a better place. In psychology, self-actualization involves creative work and coming to terms with the meaning of life, so writing a biography is perhaps the ultimate gateway to this type of fulfillment.
The mere process of working towards an achievable goal can also make people feel good about themselves. Psychologists who study "flow" posit that people feel good about themselves when they are able to lose themselves in a complex task — as when a knitter or carpenter loses track of time while working on a satisfying project.
It goes without saying that writing a whole book is a major achievement. If you've ever wished to write your life story but weren't sure where to start or felt too overwhelmed by the enormity of the task, working with a professional writer can give you the boost you need to complete an incredibly worthwhile project and bask in the glow of accomplishment.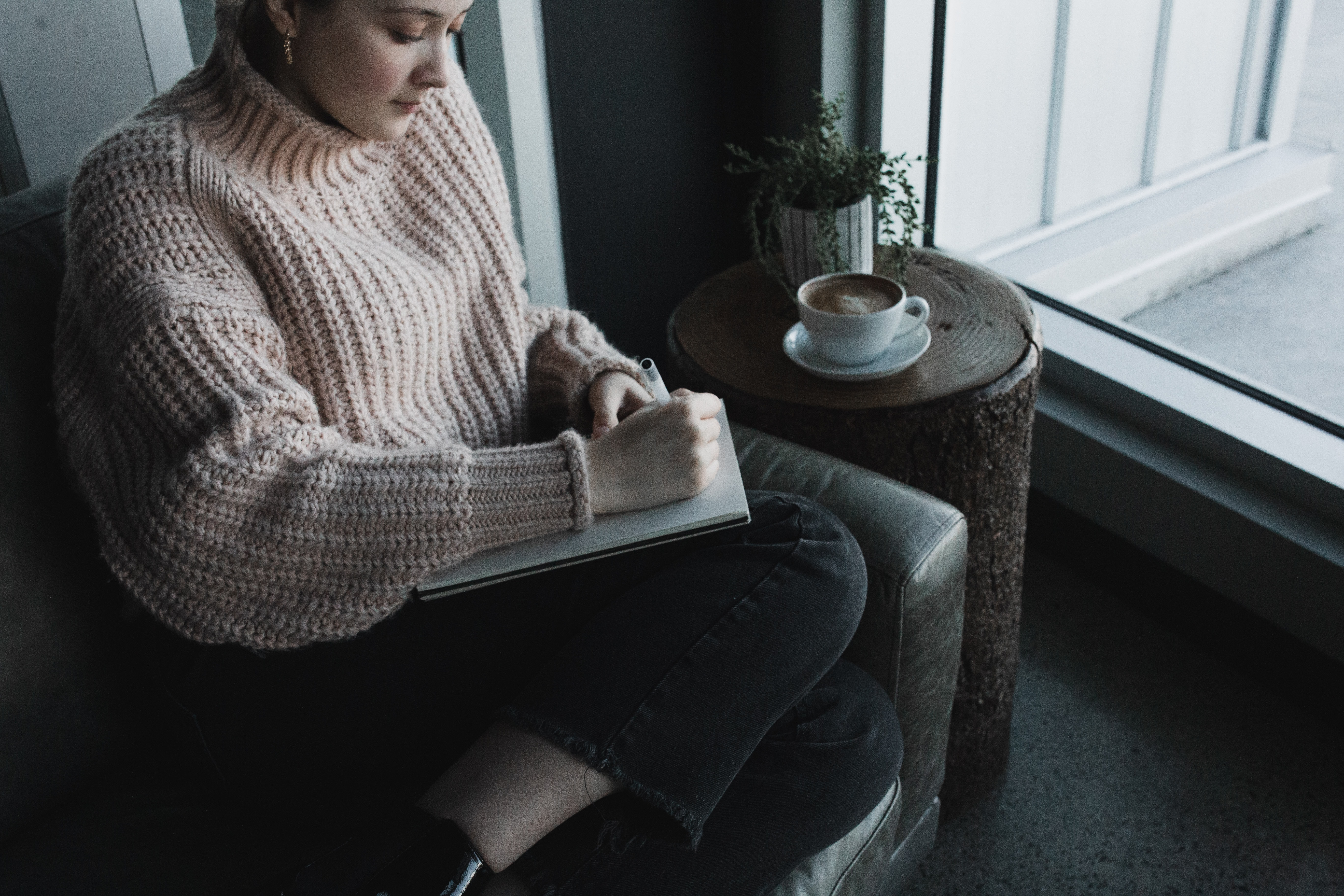 Journaling Supports Mental Health and Wellness
The act of writing in a journal to record your innermost thoughts has been studied quite a bit recently, and it's linked to a wide range of mental health benefits, including better mood, increased sense of wellbeing, and even better working memory. In some cases, journaling is "prescribed" as a way to reduce PTSD symptoms or to help people suffering from depression and anxiety.
But you don't have to be suffering to benefit from journaling. Any time spent writing your thoughts helps your brain get better at regulating your emotions. And a biography is like a journal on steroids. This act of writing provides similar benefits when it comes to mental health and happiness, with the bonus of allowing you to deal with your life as a whole instead of just a single day's events.
Gratitude Creates a Positive Feedback Loop
The process of reflection and the feelings of nostalgia that arise from writing your biography have another key benefit: They lead to feelings of deep gratitude for all the things you've experienced and people you've met along the way. And gratitude, researchers have discovered, is a key component of human happiness.
Researchers have found that practicing gratitude — that is, feeling and expressing thanks for the good things in your life — has helped people replace negative emotions with more positive ones. Gratitude has also been shown to increase feelings of wellbeing and self-esteem. Interestingly, gratitude may also help your newfound happiness last longer, as it reduces hedonic adaptation — the process of adjusting to good fortune that eventually causes you to become dissatisfied with things that once gave you joy.
Gratitude is the gift that keeps on giving. Reflecting on life increases gratitude, and gratitude increases happiness. When you're happier, you have an increased capacity for wonder, which leads to you notice more to be grateful for, and so on — an upward spiral of good feeling.



Our client Nalini Pillay bought a StoryTerrace package as a gift for her 93-year old father Jothie to document his story and bring the family together

Sharing Stories Benefits Loved Ones
If all the evidence about personal happiness isn't quite enough to convince you to share your life story, consider this: Psychologists believe that sharing family stories are critical to teaching children and grandchildren important life lessons. Researchers at Emory University found that 90% of teens can repeat family stories even if they acted like they weren't listening, and young people who knew more about their family histories experienced less anxiety and fewer behavioral problems.
The bottom line? Preserving your life story won't just bring you happiness. It will also help your children and grandchildren understand the importance of the values you hold dear and will foster a sense of connectedness that leads to greater happiness for them in the future. Writing your memoirs has the power to pay your gratitude and joy forward to future generations.
And it all starts by putting pen to paper today.
If you've been inspired to write your own life story, we'd love to help! To learn more about our hardcover biographies and to find the perfect writer for you, contact StoryTerrace or sign up for our newsletter for more uplifting and informative content.