Brian Lewis was 12-years-old when he beat an international chess Grandmaster at the game. But it wasn't just his age that made him exceptional, or even the fact that he had only been playing for four years.
Part of the first Windrush Generation, Brian hails from one of just eight Black families in Micklefield Council Estate, High Wycombe.
"As kids, we didn't know why our parents made us walk together, it was only when we got to school that we saw the name-calling and the jokes, and realized that we were different and that we were going to have to learn to defend ourselves or just take it," he tells VT of the implicit racism and bigotry within the town.
However, this all changed when an imposing new teacher, named Mr. Green, formed a chess club. As Brian describes it, "there was no Black or white — we were just a chess team".
The impact that this had on him, and other Black children within the school, was lasting.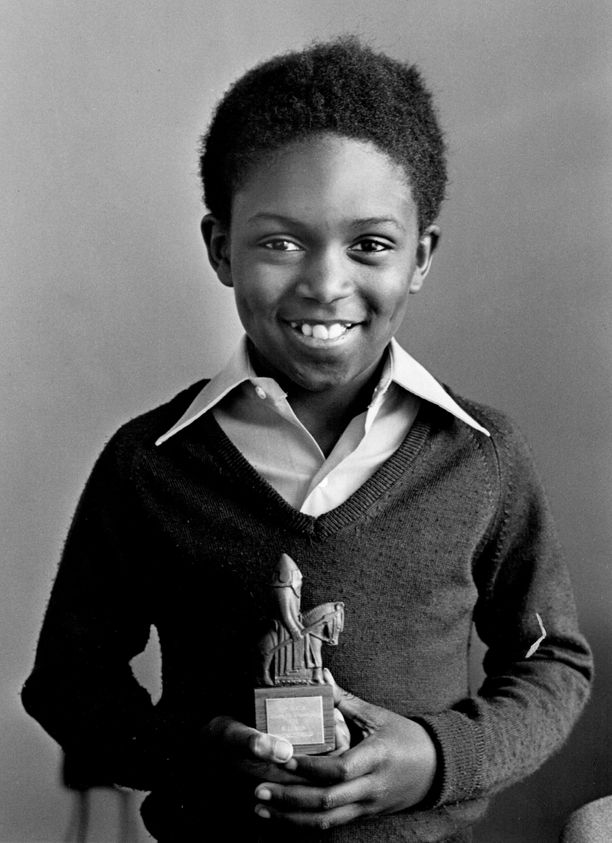 Brian, now 55, says that he and his peers probably would have not known what chess was if it wasn't for Mr. Green.
The teacher, who was white, was more tolerant than the other educators within the school — and the chess club quickly became a place where Black children could integrate with white kids.
"We became a team and those racial barriers broke down eventually as we continued to play each other," he recalls. "It was probably the only interaction we had with white people outside of school, because we couldn't go to their homes or play on the streets with them. Our parents realized that the club was a good chance to engage with someone from the white race outside of the classroom."
For his part, Mr Green was keen to make sure the team bonded — he instilled in them the conviction that they together were 'Micklefield', a council estate school, who stood together when they went to play "posher" schools.
"When other schools played us, it was a shock, especially because there were black kids in the chess team. He told us that it was a middle-class game, but that we need to take our working-class values, and work hard, strive hard, and not be intimidated. We did it.

"The hostility wasn't obvious, but I would be stared at by the students and the teachers. You could tell that it was the first time that some of them had even shaken a Black boy's hand."
Eventually, the team produced five of High Wycombe's chess champions in four years — of which Brian was the most notable.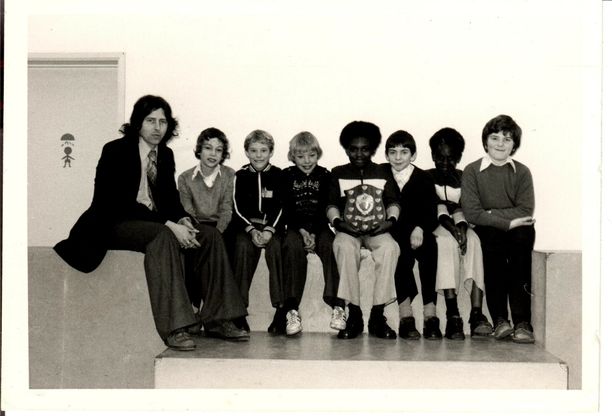 He won the local championships, and then he beat the man who had taught him the very game, Mr. Green — who pointed him in the direction of a local chess club.
It was there that Brian started to establish himself as a competitive player amongst adults. He was 12-years-old when he was chosen to play an International Grandmaster, who came to High Wycombe to play 20 members.
Speaking about that day, Brian tells me, "He had beaten everyone, and then there was just me left. You could see that there was whispering, but I was just focused on the game. Finally, he resigned, and I couldn't believe it. He looked at me, said 'Well done son,' and shook my hand.
"There was just elation that a 12-year-old Black kid had beaten a Grandmaster, who was in his 30s, and had earned his spurs by beating some of the best in the world. I thought it can't get any better than this. There was so much pride because I had not only become established in Mikklefield, but in High Wycombe too."
Brian became somewhat of a local celebrity, and he says that the fame he accrued through newspaper articles and being stopped on the street helped ease racial tensions at his school. "I didn't know at the time that becoming a chess champion as a Black boy would get so much coverage, and that it would help other Black kids."
Soon afterward, he was made the first Black prefect of his school, which gave him "establishment". "The racism became less prevalent, and it definitely made it easier for the Black boys who followed me, because we weren't just 'Black' now, we were just normal kids who played football, chess, and cricket, so the hostility subsided quite rapidly."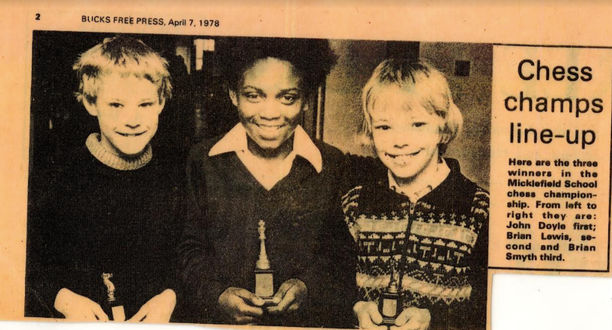 Decades on, Brian acknowledges that this points to another issue — that is, the burden placed on Black and minority ethnic children to overachieve in order to be accepted. "Without chess, I don't know, the hostility may have continued all the way through. Our parents always told us that we had to overachieve and do better than the white person if we wanted to get ahead. It wasn't a level playing field and they made that very clear.
"I've met some Black students who said that my becoming a chess master helped them. We were all facing the same challenges, but the fact that I was an emblem of the school took away from all those stereotypical notions people held about Black kids."
Ultimately, Brian's chess journey ended on a high: on the day that he beat the International Grandmaster.
He explains that his secondary school didn't have a chess team, and that his parents split up. This resulted in him becoming a caregiver for his younger brother while his mother worked night shifts at the hospital. "Life just took a different direction, and I became a parent, really," he adds. "Chess was placed on the back burner because other things were going on in terms of family dynamics, and moving to secondary school. I just changed, really."
Brian does have one regret — seeing how far he could have gone. "If at that age, I could beat a Grandmaster, where could I have got to?" he questions. "That's when the book ended for chess and me, it ended when I was 12."
When I ask whether this has anything to do with privilege, he concedes that, yes, he would have been more likely to pursue the game if he had been born under different circumstances, and if he had attended a private school, which would have had the time and resources to push him.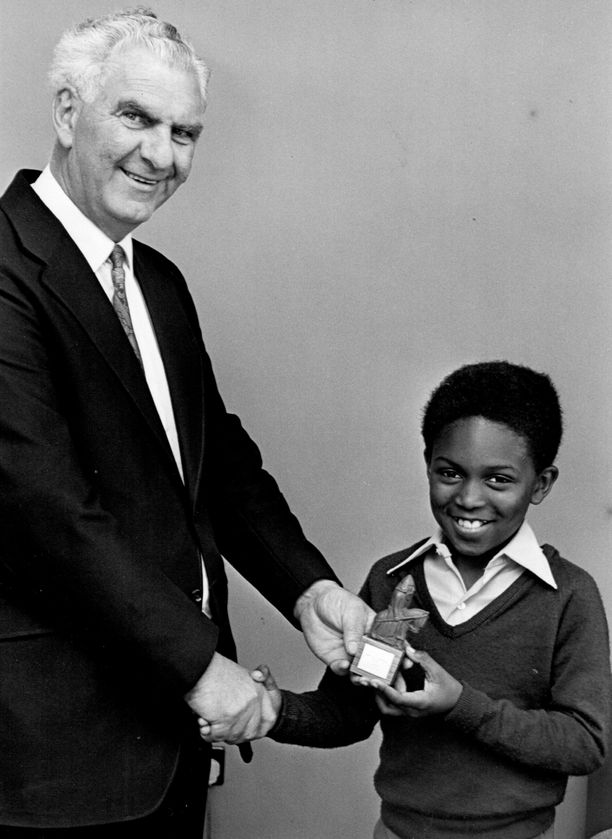 Now, Brian is an accountant.
It's rather serendipitous, he laughs: "They do say that people who play chess are good with numbers. And I am good when it comes to retention and strategic thinking."
Brian did introduce his teenage son to the game, and it's a talent that clearly runs in the family as he went on to play for the county. Ultimately, however, his love of chess now boils down to pulling up an app when he's on a long journey, and playing against a computer.
But he still credits Mr. Green for his great achievement. He tells me that after leaving for secondary school, Mr. Green left Mikklefield himself— and that they've no contact since. Understandably, the 55-year-old wants to go back to where it all began, take the book he penned about the experience, Check Mate, and see if anyone has anyone has his contact details.
"If he's alive, I'd really like to thank him," he says.
This original article appeared on VT.co and is reproduced with kind permission. You can buy Brian's book on Amazon or Barnes & Noble.
Contact StoryTerrace to learn more about how you can bring your - or a loved ones - story to life.