The Little Shop of Memory is no ordinary museum. Step through its doors and you'll find a treasure trove of antiques, ranging from jubilee silverware and military uniforms to vintage outfits and well-loved toys. It's a place dedicated to preserving memories of years gone by. Many of these items are decades old, some of them fragile and well-worn.
The Power of Interaction
You'd be forgiven for assuming that the signs mounted on the walls bear the usual polite request found in museums everywhere: "Please don't touch the exhibits."
But that's not the case here. Far from it. In fact, every visitor is encouraged to touch whatever they like in the Little Shop of Memory. You can try on the clothes, play with the toys and even tap out a few lines on a manual typewriter.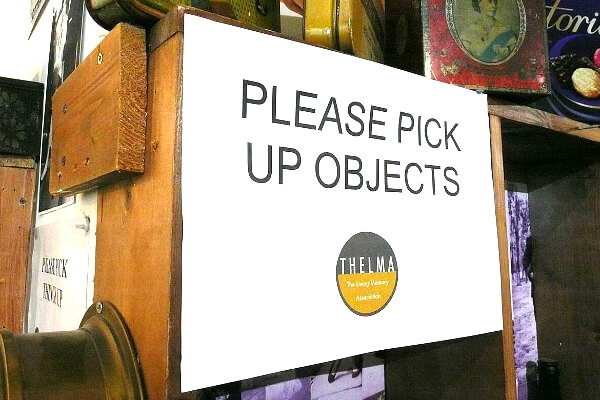 But that's not the only way in which the Little Shop of Memory defies expectations. There are also very few labels. If you're curious about any of the many artifacts on display, you'll have to actually talk to a member of the staff! They'll be able to tell you not only what the object is, but the story behind it.
And there are a lot of stories here. This narrow unit tucked away in the corner of a shopping mall is crowded with everything, from an original Teasmade to a globe-shaped Royal Bank of Scotland piggy bank (an item which one visitor reports still smells exactly the same as the one she had as a child).
It's all collected here for one very important reason: to help people reminisce.
Ordinary Objects, Extraordinary Stories
In that respect, the Little Shop of Memory is a resounding success. It welcomes more than 40,000 visitors a year, all of whom examine, handle and play with the various treasures on display. The Shop's employees have discovered that when visitors interact with the objects in this way, it can often spark memories that people thought were lost forever. For one visitor, it might be the smell of a plastic money box that brings something back. For another, it might be the feel of a wooden doll or the tinkling notes of a music box. The weight and realness of these objects play an important role in preserving memories and bringing back ones you thought were lost.
Most of the items here have been donated by the general public. They are ordinary objects, but often come accompanied by extraordinary stories. There are tools that are worn from decades of use or toys that have been played with until threadbare. In one glass case, there's even a time capsule — a glass bottle found under the floor of an old co-op with a yellowed piece of paper tucked inside bearing a cluster of signatures. A Shop worker recalls how, one day, a visitor recognized one of the names on the paper; it was his uncle, who had indeed worked for the co-op many years before.
Improving Happiness and Health
When preserving memories in a place like this, coincidences are a regular occurrence. Indeed, one wall is dedicated to identifying people in decades-old class photographs.
Of course, the Little Shop of Memory is about more than just looking back fondly. It's also an excellent tool for improving health and memory. Preserving your memories and sharing stories from your past has long been known to have dozens of beneficial effects. A study in the British Journal of Clinical Psychology noted that reminiscing can improve memory, increase happiness and help mitigate conditions such as dementia. The Little Shop of Memory provides the perfect setting for such reminiscing — a circle of comfortable chairs set among the ranks of artifacts.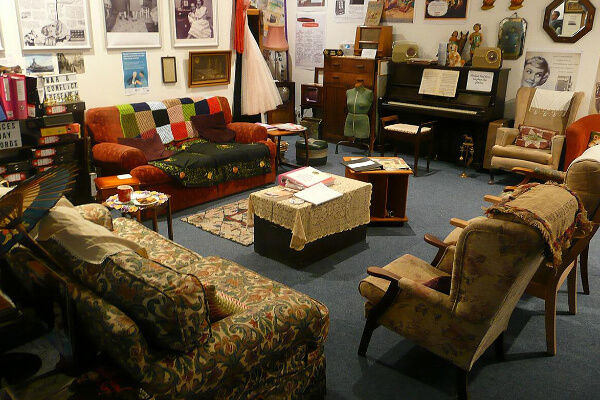 The Legacy of a Lifetime
As well as promoting the health benefits associated with reminiscing, the Shop also serves another vital function — helping people preserve memories and pass them on to the next generation. Volunteer leader Miles Tubb talks of seeing many people come in with their children. "Because you can pick things up and because so many things in the past were mechanical, they get a lot from interacting with things. Especially if they're in with their parents or grandparents, who can then tell their stories about what the object was."
Perhaps that's why the Shop has been so successful. It began as a five-month pop-up, run by The Living Memory Association, a long-standing reminiscence charity. Five years later, it's still here. There's even a second outlet in Livingston. It's completely free to visit, and people wander in and out all day long.
"We never thought we'd be going so long," says Miles. But the public has really taken to the Little Shop, with some tourists even sneaking away from their group visit to the nearby Royal Yacht Britannia to take a look around. It's not hard to see why it's so popular. The joy visitor's feel while connecting with their past can be seen in the expression on their faces and in the fond way they handle the object on display. Children examine hefty antique typewriters with a sense of wonder, while parents and grandparents tell them first-hand tales of how these strange machines were once used.
That is, after all, what the Little Shop of Memories is all about — stories. They're a starting point for reminiscence, and they have the power to connect separate generations, bringing people together and preserving their memories by making them feel real – something which seems to make a lot of people very happy. As one customer remarked while browsing the items on display, "All these things! You must really see a lot of smiles in this place."
Not everyone is fortunate enough to live just down the road from The Little Shop of Memories. If you want to preserve your memories for future generations, a Story Terrace biography could be the perfect way to do so. Sign up for our newsletter or contact us to get started right away.