We were happy to see the recent news that physical books continue to be more popular than e-books. The Association of American Publishers has announced that print books accounted for $22.6 billion in sales last year, while e-books came in second place with $2.04 billion. Despite living in a digital age where many people — ourselves included! — seem unable to put down all those phones and devices, the reliable old book continues to stand the test of time.
Why might that be? It turns out that physical books have several benefits that e-readers just can't match.

Physical Books: A Better Reading Experience
Norway's Stavanger University found that the act of reading physical books actually allows for a deeper reading journey. The study's "paper readers" reported higher empathy and immersion into their books than iPad readers did. The research also suggests that using an e-reader like a Kindle "does not provide the same support for mental reconstruction of a story as a print pocket book does."
The type of book you read also affects how your brain processes the information, according to Maryanne Wolf. In her book Reader, Come Home: The Reading Brain in a Digital World, she explains that when parents choose to read e-books to young children, "their interactions frequently center on the more mechanical and more game-like aspects of e-books, rather than the content and the words and ideas in the stories." Physical books keep the focus on concepts and language development, making them a better choice for children — and probably for adults, too!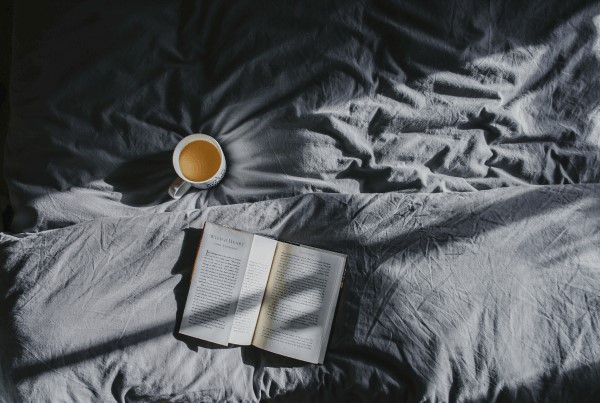 The benefits of reading a physical book over an e-book also extend to your health: choosing the paper version can improve your sleep. Looking at digital devices at nighttime can potentially prevent you from drifting off. This is due to the blue light the screens emit, which affects the body's production of the sleep hormone melatonin. To avoid feeling groggy in the morning, put down the screen and pick up the paperback.
Beyond the Science: Why Physical Books Matter
Physical books represent something substantial and solid in a fast-moving world. Many people are addicted to their phones, and especially to social media, where they are bombarded with information from the moment they wake up to the time they rest their heads at night. Yet there's nothing quite like the joy of holding a book between your hands, delving deep into a new world between its pages and soaking up its words. Reading a traditional book becomes almost a ritual, a sacred act that helps shut out the noise of technology.
Journalist Williams Giraldi puts it beautifully in his defense of physical books:
For many of us, our book collections are, in at least one major way, tantamount to our children — they are manifestations of our identity, embodiments of our selfhood; they are a dynamic interior heftily externalized, a sensibility, a worldview defined and objectified. For readers, what they read is where they've been, and their collections are evidence of the trek.
With this in mind, can a file on a computer ever really compare to a beautiful, book-laden coffee table or a lovingly curated bookshelf taking pride of place? Can browsing through websites for the next great read ever live up to spending hours pouring over pages in a bookshop? Can reading a child their bedtime story from a phone ever match the feeling of flicking of their fingers through a book of their very own?
There is something so comforting about the smell of the pages of a book and about writing notes or underlining passages that mean something to you. It's one of those simple pleasures in life that help to keep you grounded. Passing an e-book on to a friend just doesn't match up to the significance of lending a much-loved physical book that has been read and enjoyed again and again. And let's not forget the joy of the vacation book: sand and e-readers do not mix so well.
Books to Last a Lifetime
At Story Terrace, we specialize in creating books to capture your life story. In fact, we're on a mission to turn 1 million people's lives into books. You can see more about how we do it here.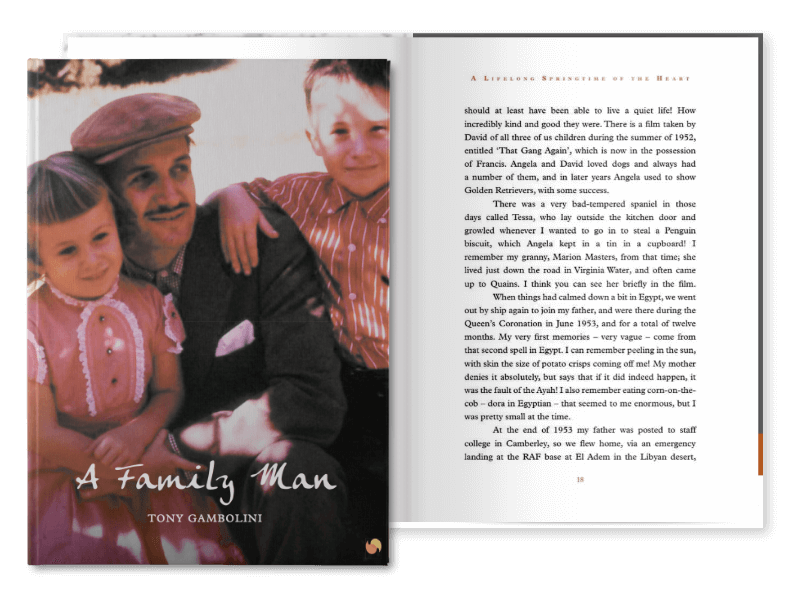 Why do we do it?
Because we believe in the inherent value of books as tangible objects that can be passed down as cherished heirlooms for years to come. The book represents something solid and reassuringly analog that can be relied upon in an ever-changing digital world. And when those books are filled with your one-of-a-kind story, it's magical.
As the pace of life continues to accelerate thanks to technology, you can always rely on the trusty book to represent something timeless. After all, you never have to worry about your book running out of battery!


For more information on how to gift Story Terrace to your loved one, click here to schedule a free consultation, or sign up for our newsletter so you don't miss a thing.