Writing your own book is an immensely rewarding journey.
Whether you complete the project yourself or work with a ghostwriter, authoring a book is an incredible achievement. But once the manuscript is finished, one big question remains:
How are you going to get your book into your readers' hands?
Today there are more ways for new authors to publish their work than ever before. Understanding the basics will help you make the best choice to get your book out into the world.
The Rise of Self-Publishing
In the past, traditional publishing was the only way to bring your book to a wider audience. Traditional publishing requires you to find a book agent willing to take you on as a client. Then you must submit a series of query letters and book proposals in the hopes of securing a deal with a publishing house.
This process is notoriously difficult and time-consuming. If you manage to be accepted by an agent and then sign a publishing deal, the publishing house controls most of the rights to your book. In turn, you surrender control over nearly all decisions relating to your intellectual property, from the cover art and editing to the method of distribution and the marketing plan.
Self-publishing, on the other hand, provides a new experience for writers of all genres. The rise of user-friendly self-publishing platforms and the global freelance economy has disrupted the traditional publishing world — much to the dismay of the big publishing houses. Self-publishing makes it possible to bypass the middleman and get your book straight to market. When you self-publish, you do so on your terms and retain full creative control of your book.
This boom in self-publishing is no mere fad. The number of self-published titles topped the 1 million mark for the first time in 2017, and 31% of daily e-book sales are now by self-published authors. With backing from tech giants like Apple, Google and Amazon, the self-publishing trend is here to stay.
7 Major Advantages of Self-Publishing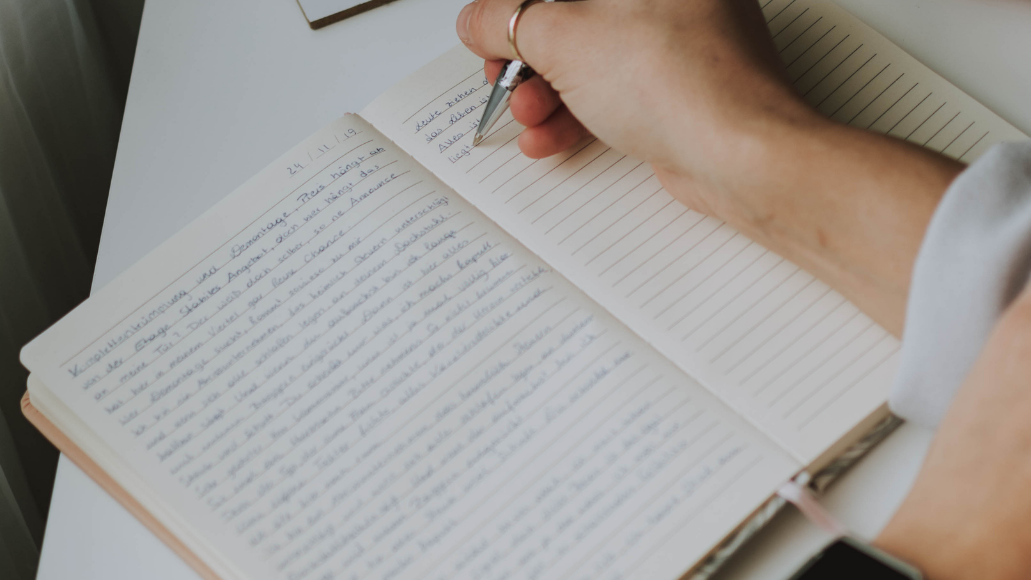 Photo credit: Pexels
1. Guaranteed Publication
Some publishing houses only look at book proposals from agents and automatically discard mountains of unsolicited proposals from independent writers. Even well-known authors have had to endure this: J.K. Rowling was rejected 12 times before Bloomsbury snapped up Harry Potter, while Tim Ferris was rejected by 25 publishers before going on to sell 1.5 million copies of The 4 Hour Work Week in 35 languages.
Self-publishing guarantees that your book will be published without delay, because you don't have to wait for permission. You set the timeline for your book, and you can get started just as soon as your final draft is ready to go.
2. Higher Royalties
For many authors, self-publishing provides the potential for higher earnings than traditional publishing. It all comes down to the royalties paid out under each system.
A royalty is the percentage of each book sale the author receives as income. When working with a traditional publisher, you may receive an advance before the book is published. This upfront payment for your work may sound great, but it's usually paid against any future royalty earnings. This means that your book must make an equal amount in sales compared to your advance before you start receiving any additional royalties. Even then, on average, authors often receive only about 7.5% of each book sold.
In the world of self-publishing, you're likely to receive a much higher percentage in royalties. Amazon, for example, will take a cut of each book sold, but authors can receive as much as 70% of the book's price if they meet certain requirements. With other platforms like Sellfy, you can earn as much as 92% of the book's sale price.
For many writers, self-publishing has made it possible to make a living as a writer without jumping through hoops with traditional publishers. The latest report from Author Earnings points out that over 1,000 independent authors are earning an annual income of $50,000 or more from their self-published titles.
3. Personal Satisfaction
For an author, writing a book is often about more than just making money. You may have a story that simply must be told. You might want to share your story to help others in similar circumstances or to raise awareness of an important issue. You may want your book to further validate your unique insight or expertise. Or you might just want to share your story and be heard.
Unfortunately, many such stories are overlooked by risk-averse publishers who prefer to stick to what they already know: celebrities and established authors. And that's a shame, because there are so many interesting voices and perspectives out there going unheard. Self-publishing offers a valuable counter-balance that lets independent writers find their audience.
4. Thought Leadership
Publishing a book is an incredible way to show your authority as an expert in your field. This is true for just about any topic: business, personal development, faith — you name it. If you're interested in taking your career or business to the next level — or just establishing yourself as an influencer or thought leader — your book will impress potential clients and provide opportunities for publicity.
Your book could also lead to invitations to write guest columns, speak at events, appear on expert panels or be interviewed on television. All that exposure secures your position as a true leader in your field — a sustainable benefit that goes well beyond the initial royalty checks.
StoryTerrace is launching a brand new service designed specifically for writers looking to publish professional books. StoryTerrace Pro allows creative professionals, entrepreneurs, executives and consultants to write, publish and promote their books in one easy package. It's a great way to share your ideas with the world without having to worry about navigating the complexities of traditional publishing, and it's ideal for a wide range of writers, whether you're a life coach, surgeon or an expert on a niche topic.
5. Print-on-Demand Technology
Self-publishing is by no means limited to e-books. You will still be able to sell printed books if you self-publish. Print-on-demand technology makes it convenient and affordable for self-published authors to print any number of copies and sell these books directly to readers.
In the past, self-published authors had to pay high upfront costs to print a large number of books. High print minimums meant that they would then be left with extra copies to store, which typically meant paying for warehousing or self-storage. It was inefficient, to say the least.
Print-on-demand services such as Amazon Kindle Direct, BookBaby and Lulu bypass the risk associated with print copies and allow self-published authors to print only after they've made a sale. You don't pay for the service until after you've actually sold the book, so you don't need to buy in bulk or stock the books yourself.
6. Streamlined Promotion
Prior to the boom in self-publishing, one major advantage of working with traditional publishers was their marketing department. But the power of social media allows independent authors to build a following and reach their audience directly. It also allows you to build a more personal relationship with readers.
If you want some additional support, the rise in freelancing platforms means that specialists are available at the click of a button to help you market your book. You can find social media managers, content marketers and even designers to make a website to promote your book.
If the idea of finding and vetting qualified professionals to promote your book sounds daunting, StoryTerrace offers self-publishing and promotion add-on packages that streamline promotion and provide everything you need to launch your book to the public. We connect you with fully vetted experts who will guide you through every step of the process, from book creation to distribution and effective promotion. We offer tutorials as well as project management services to help you successfully navigate the brave new world of self-publishing.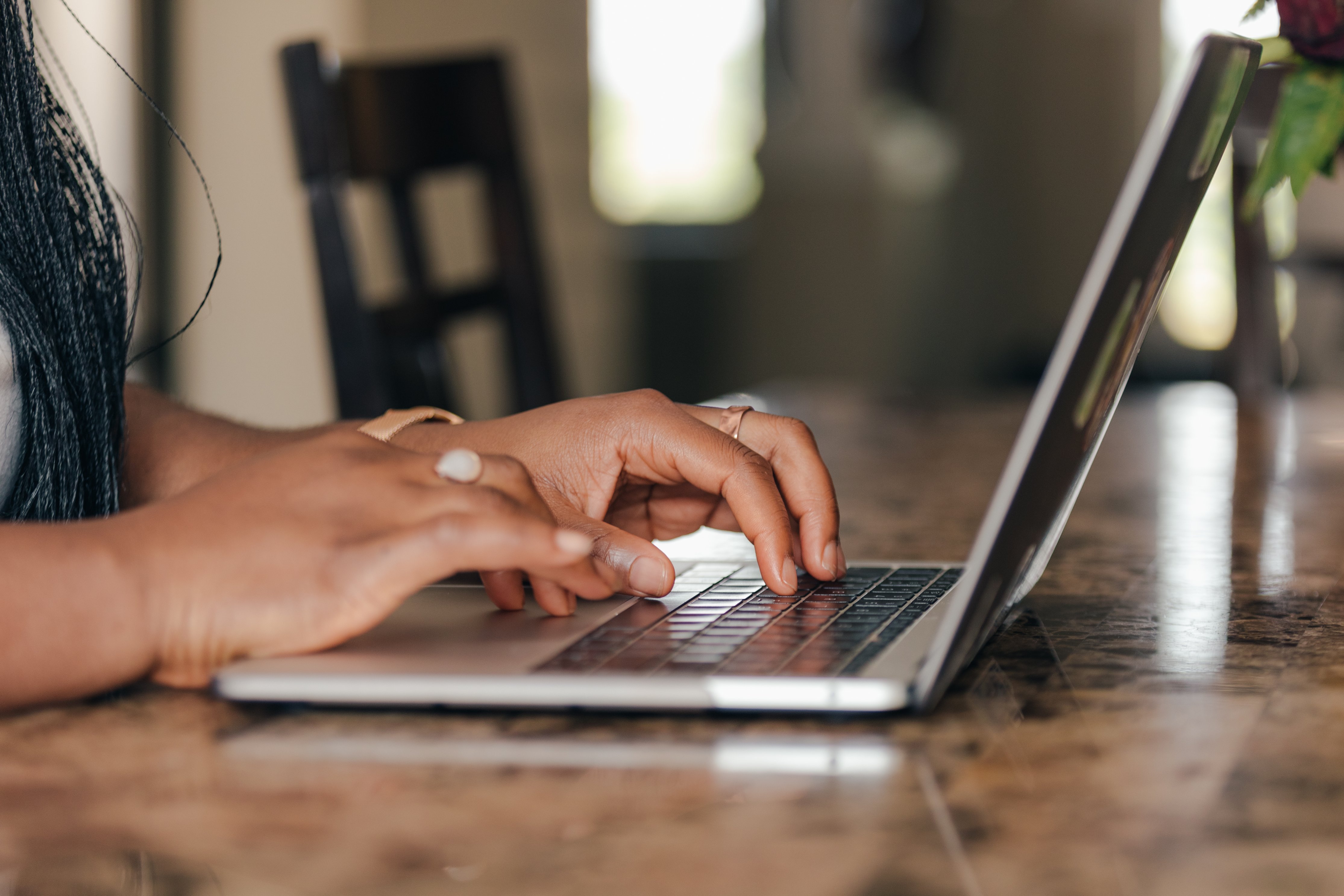 Photo Credit: Burst
7. Total Control
When you work with a traditional publisher the book becomes their intellectual property to do whatever they like with. There's no guarantee that the final version of your book ends up matching your original vision.
When you choose to self-publish your book, you retain total creative control over the content of your book. You are the boss at every stage of development and distribution, including:
Cover design
Content
Copy layout
Title
Price
Future editions
Stocking
Endorsements
Distribution rights
Marketing
StoryTerrace Can Help!
If this all sounds a bit overwhelming, don't worry. We're here to help you bring your idea for a book to fruition.
First things first: Whether you choose traditional or self-publishing, you're going to need a book. We specialize in pairing you with the perfect ghostwriters to help write your book and create something you can be proud of. It's not easy to organize and write a whole book, and many people give up before they finish. Working with a dedicated writer is the best way to get the job over the finish line.
You'll then be in the perfect position to self-publish your work as both an e-book and print copy. We offer a self-publishing add-on package to all of our clients that turns your keepsake book into a paperback available for anyone to purchase. When you choose this package, we'll discuss your goals for the book and help you to pick the right publishing platform to reach your intended audience. We'll even connect you with trusted experts to help you promote your book. You can add on these extras at any time during the writing process.
If, after reading about the many benefits of self-publishing, you decide to seek a traditional publishing deal after all, you'll still need a full book or sample chapter to approach publishers with. Working with a StoryTerrace ghostwriter can set you up to do that with the best possible version of your story.


Our client Dr. Adam Abodeely self-published his book on Amazon with StoryTerrace


Ready to dive into the exciting world of self-publishing?
Talk to us today, and we can show you how.