How much do you really know about your parents?
We all assume we know plenty about the people who raised us, but think about everything you experienced during your childhood and teen years. You probably have hundreds of stories to tell.
But could you tell hundreds of stories about your parents' lives before you were born? They experienced just as many ups and downs and lived through an interesting slice of history, too. Do you know enough of the details to pass their stories to your children and grandchildren?
Getting Answers Before Time Runs Out
In a recent Wall Street Journal article, Sarah Smith lamented not asking her mother about her childhood before she succumbed to memory loss from Alzheimer's disease. Thanks to social media, there's a big generational gap in what and how much we share of ourselves, so it can be devastating to realize that there's no record of your parents' hopes and dreams.
"I think younger people find it difficult to understand parents and grandparents who haven't documented in the way they are doing," says Rutger Bruining, StoryTerrace's CEO.
At StoryTerrace, we've done some research into this phenomenon, and we discovered something shocking: 45% of people report that they've learned more about their parents' lives from discovering family possessions, overhearing conversations, or speaking with other family members, rather than directly from their parents themselves.
On top of this, 35% of those surveyed said they really admire their parents' achievements don't know how they accomplished what they did. Another 21% said they didn't know anything about their mother and father before they became parents.
11 Questions to Ask Your Parents Right Now
If we've learned anything from the pandemic, it's that you never know what tomorrow will bring. That's why we believe it's so important to have meaningful conversations with loved ones while we still have the opportunity.
To help you get started, we've compiled a list of questions to ask your parents today. Use them to open up conversations and get to know the people who raised you on a deeper level.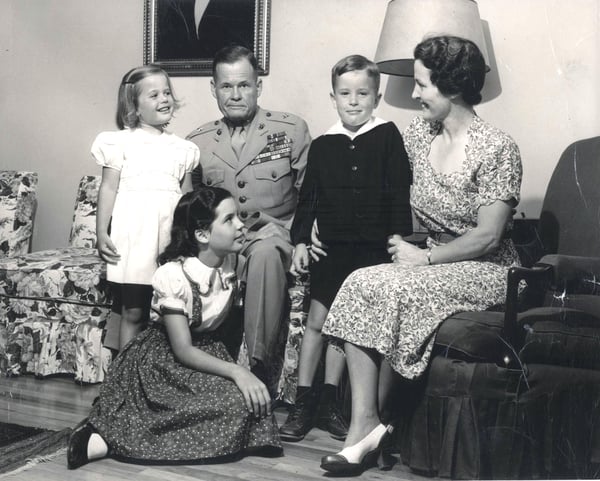 1. What did you want to be when you were growing up?
2. Who was your best friend? Where are they now?
3. What was the most rebellious thing you ever did as a teenager or young adult?
4. Do you think you chose the right career path? Do you have any regrets?
5. How did you meet the love of your life, and when did you know they were the one for you?
6. What kind of parent did you think you would be, and how does that compare to the kind of parent you actually were?
7. What did you find was the most difficult aspect of raising children? Is there anything you would have done differently?
8. What advice would you give me now?
9. Do you see any of yourself in me?
10. Do you think we could be closer? What would you change about our relationship now?
11. Is there anything you want to ask me?
Now that you've gathered some incredible stories from your parents, it's time to preserve them. StoryTerrace specializes in transforming your parents' memories into a beautiful book to pass down for generations to come.
Contact us today to learn how to get started or sign up for our newsletter so you don't miss any of our original content.