Nearly everyone knows the story of Florence Nightingale, the intrepid nurse who revolutionized sanitation during the Crimean War and changed the way hospitals were run forever. Her work transformed the medical world and saved thousands of lives.
But have you ever heard of Mary McMillan? She, too, was a trail-blazing wartime nurse who has an enormous impact on the medical field. Mary took it upon herself to get a full education at a time when it was unusual for a woman to do so. She trained in Europe to learn the very latest techniques of massage and physical therapy, then brought her knowledge back to the United States to treat children with polio. During World War I, Mary was appointed the first-ever Reconstruction Aide of the US Army Medical Corps. In this role she used modern physical therapy techniques to rehabilitate wounded soldiers. It was a seismic shift in care that changed the way we all recover from surgery or injuries today.
Because Mary was a woman, her contributions slipped under the radar of history — until now. Thanks to Mary Farrell, a descendent of Mary McMillan, her story has finally been told.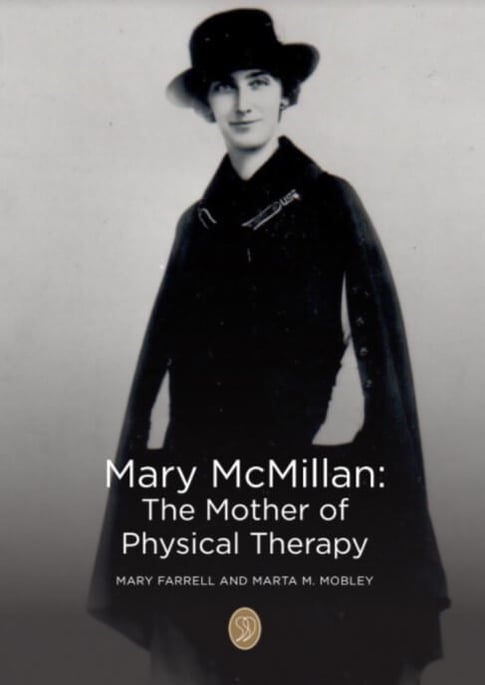 The cover of Mary Farrell and Marta M. Mobley's StoryTerrace book
Mary Farrell had always been fascinated with "Aunt Molly," the family's nickname for Mary McMillan. She inherited her great aunt's extensive diaries and papers, but was just never able to put all the information together to tell this remarkable story.
Enter StoryTerrace. When Mary retired, she knew she finally had time to devote to the project, and she contacted StoryTerrace for some professional help to make it happen. Mary knew she needed a special writer, someone who was just as passionate about Aunt Molly's work and who wasn't afraid of some extra research to flesh it out.
Mary chose Marta M. Mobley, one of our Critically Acclaimed writers. Mary was impressed by Marta's experience as a story editor and producer on film and television projects, and knew she would be the perfect fit. For her part, Marta knew that this story was something truly special.
A true partnership between client and writer was born. Mary and Marta were in constant communication during the entire process, often emailing and calling each other to celebrate successes in digging up a long-lost document or photo. The book ended up being a total collaboration, and both are credited as co-authors on the final publication.
A Life on Both Sides of the Ocean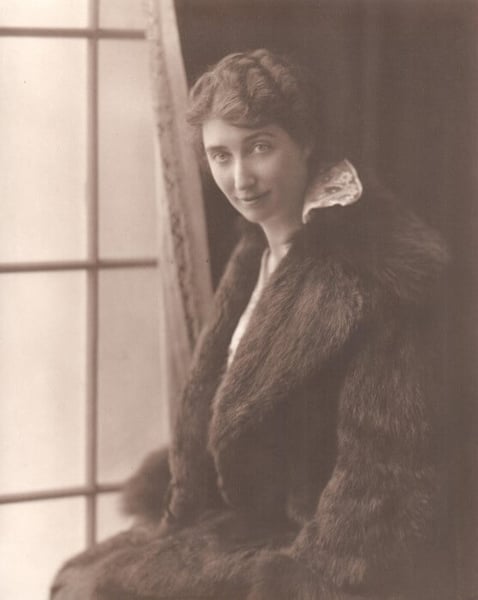 Mary McMillan in her early twenties
Mary McMillan was born in Boston in 1880, just a few years after her parents emigrated from Scotland. When she was five years old, her mother died of consumption, weakened from the grueling delivery of Mary's younger sister and heartbroken by the baby's untimely death. After her mother's funeral, her father remarried and Mary was sent to England to live with her aunt. Mary was educated in overseas, finding her passion in the study of what was then called "gymnastics" — the science of how movement affected the body and its health. Mary lived in Liverpool until 1917, when she returned to the United States to begin her incredible career.
Much-Needed Expertise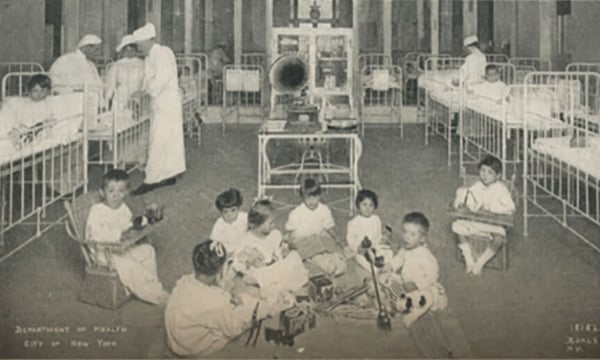 Throughout the early twentieth century, polio was a disease that crippled thousands, including children
When Mary returned to the United States in 1917, no one outside of New York City was practicing anything even remotely like what she had been trained to do in Europe. Mary had specialized in physical deformities and understood the principles of therapeutic massage. She began using her skills to help polio patients, many of whom struggled with varying degrees of paralysis from the disease.


In the Army Now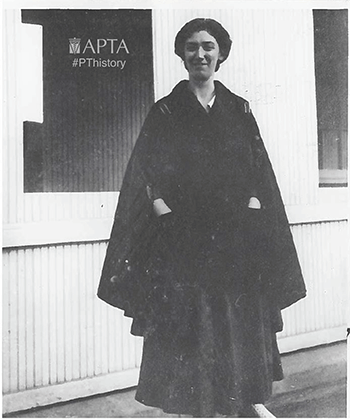 Mary was the first Reconstruction Aide of the United States Army Medical Corps
In early 1918, Mary was sworn into the US Army as the first "Reconstruction Aide." At the time, this was the term for a physical therapist, and Mary was the first one recognized as such in the United States. She took her considerable expertise and experience directly to Walter Reed Hospital, where she taught other nurses the skills they needed to help wounded soldiers recover during World War I.


Nursing the Wounded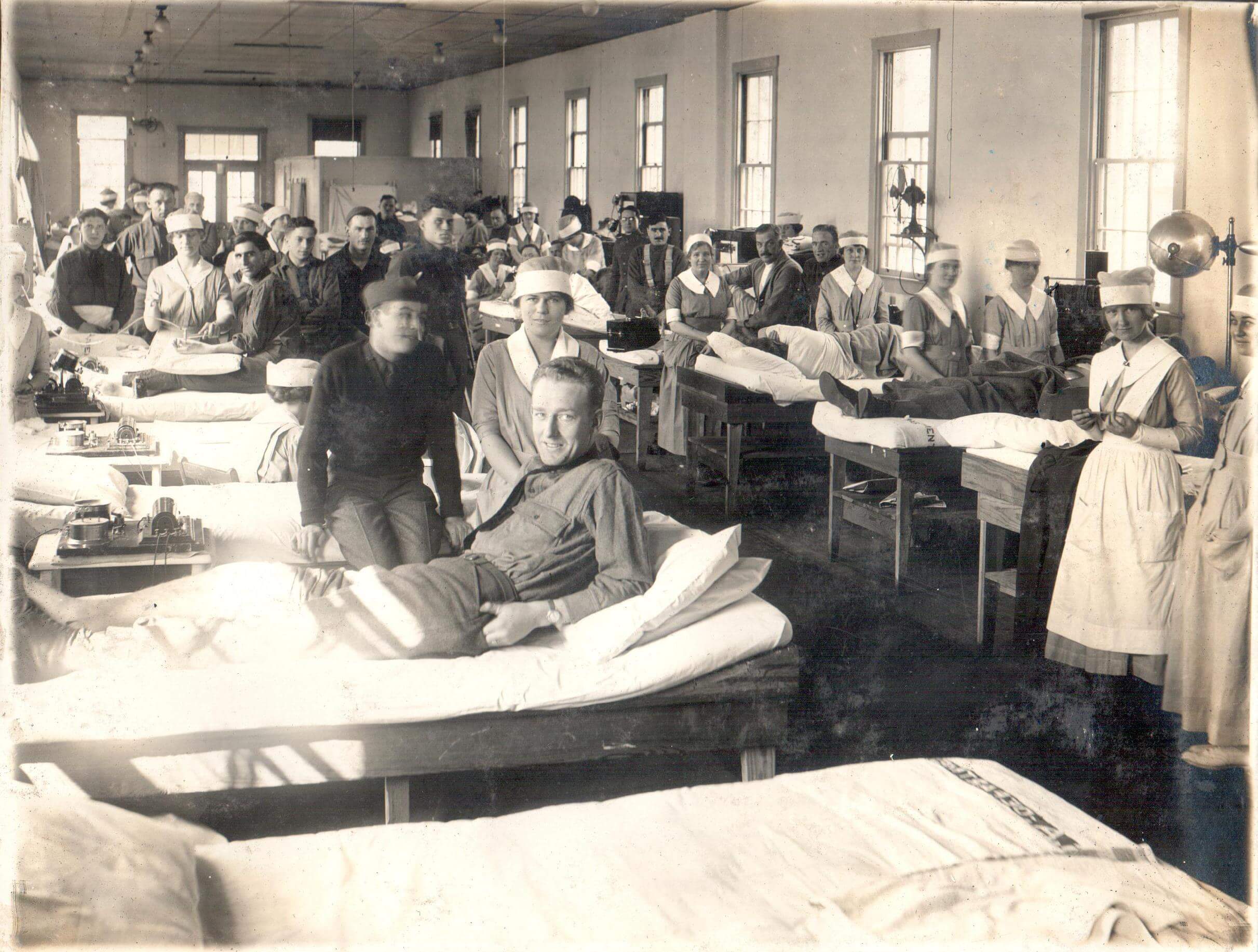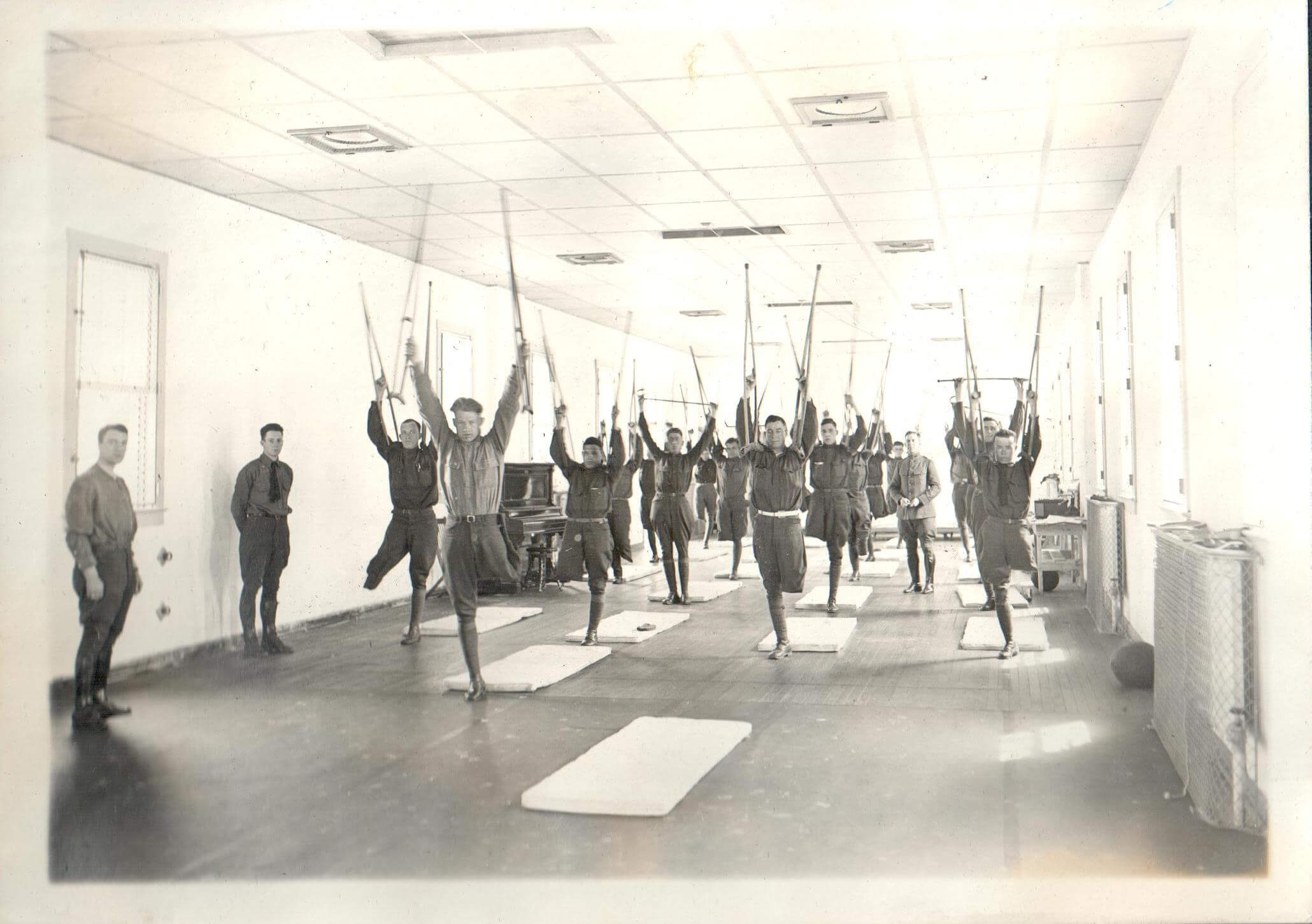 WWI soldiers recovering from wounds and undergoing rehabilitation at Walter Reed Hospital in Washington, DC.
Mary designed the army hospital's physical therapy protocols from scratch during her time at Walter Reed. She had to overcome a good deal of skepticism about the value of massage and worked hard to sell her ideas. She even had have a special prescription pad made to include her therapeutic recommendations because it was the only way she could make sure soldiers got the care they needed.


Sharing the Power of Physical Therapy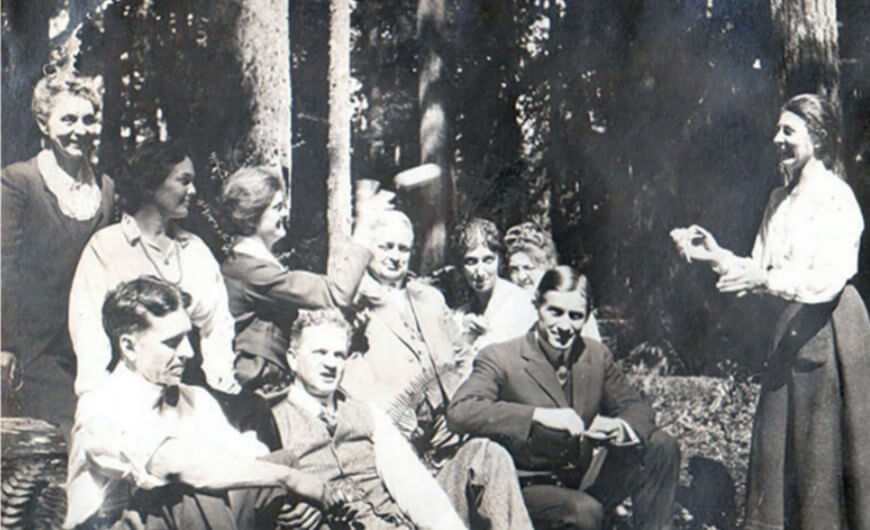 Mary teaching aspiring physical therapists at Reed College in Portland, OR
After the war, Mary wrote a book describing the treatments she pioneered. Massage and Therapeutic Exercise was published in 1920 and was met with surprising success. The world was hungry for physical therapy, and Mary later taught the first course on the subject at Reed College.
A lifelong learner, inspiring teacher, and impassioned caregiver, Mary went on to refine physical therapy throughout her long life. A woman of means, she gave half of her fortune to the Foundation for Physical Therapy Research, which offers a scholarship in her honor.
You can learn more about the remarkable life of Mary McMillan by reading her story in full. Mary McMillan: The Mother of Physical Therapy, by Mary Farrell and Marta M. Mobley, is available on Amazon as an ebook or paperback. It's a remarkable tribute to an even more remarkable woman.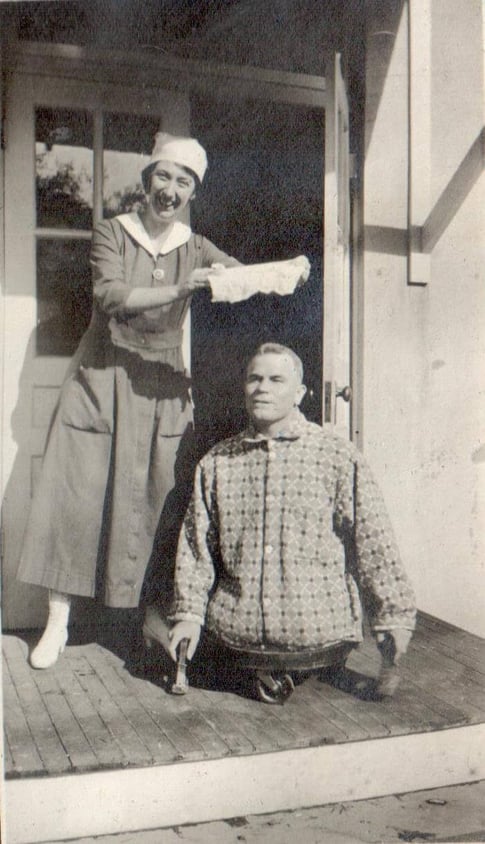 Do you have an ancestor with an amazing story? Get in touch to work with one of StoryTerrace's professional writers to share it with the world. We also have add-on packages to make self-publishing easier than ever.