Senior Writer
Rebecca Ferrier is a writer and biographer whose work has taken her across Norwegian fjords and into the Alps via the Orient Express.
This year, she won a prize in the Bridge Award's Emerging Writer category. She has also been shortlisted for the Tibor Jones Page Turner Prize, with her fiction featured in numerous anthologies and published by The Toast and For Books' Sake.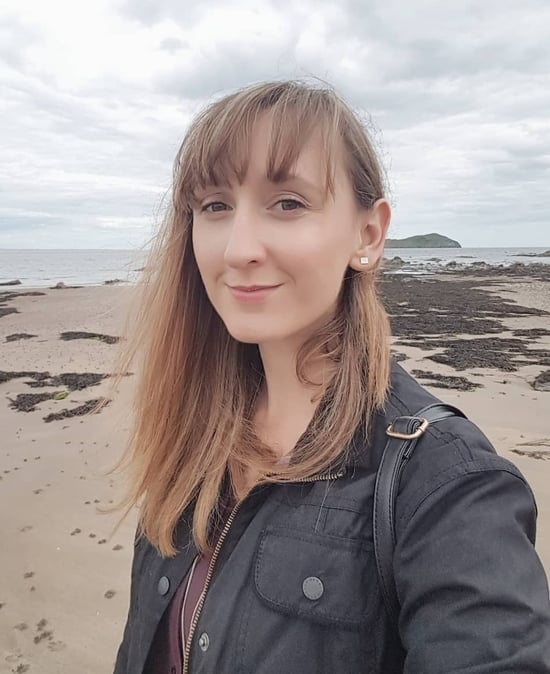 A UK resident, Rebecca splits her time between Bath and Edinburgh. When she's not busy writing, Rebecca can usually be found in the Wiltshire countryside in sturdy shoes with two muddy dogs, or volunteering for the National Trust.


ST: Whose biography would you most like to write?
Richard Bradley, an eccentric botanist and lecturer at Cambridge University in the 1720s. He was known for never turning up to his own classes and for writing the first Stilton cheese recipe.
ST: Why do you enjoy writing for StoryTerrace?
The friendships made with clients. You can form a close bond with someone after working on such an intimate project with them. I've been so privileged to meet so many interesting people.
ST: Describe StoryTerrace in three words.
Dedicated. Compassionate. Professional.
ST: What is the most memorable story you've told as a writer?
I spent a night with a ghost-hunting group in an unfinished gothic mansion, tucked away in a Gloucestershire wood. I was working as a journalist at the time and witnessed a spooky incident or two that I still cannot explain. I also discovered that bat poo is green – RIP beloved quilted jacket.
ST: What is your biggest fear?
Soggy dessert. Tiramisu, summer pudding and trifle are horrifying. What's more, they look unaesthetically pleasing when served at a dinner party – and does anyone really like custard? I have been known to weep hysterically when confronted with Eton mess.
ST: What's something that people would be surprised to learn about you?
I trained in duck whispering at a young age.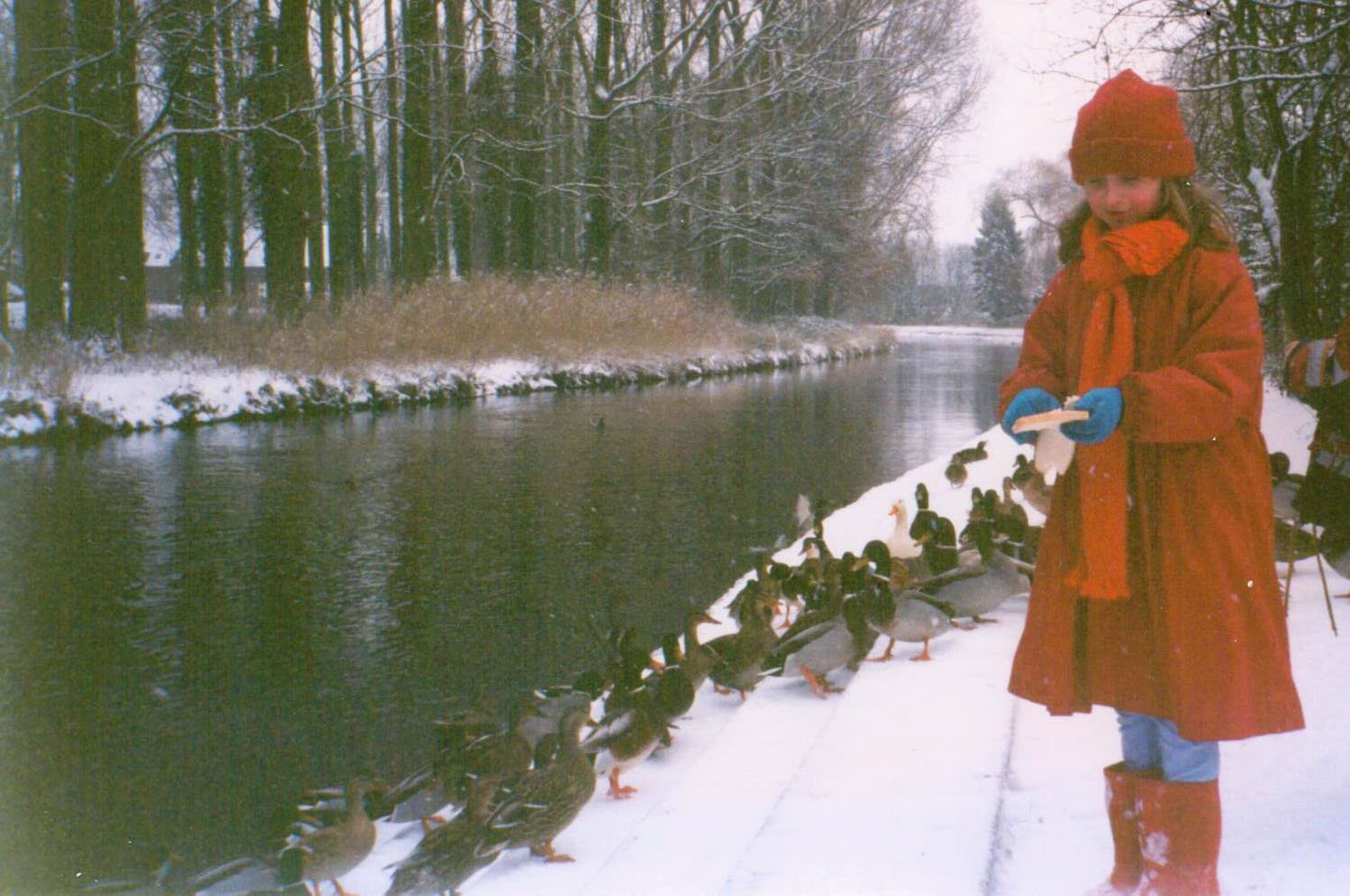 Nine-year-old Rebecca duck whispering at Niers River in Weeze, Germany


ST: What trait do you admire most in others?
Kindness.
ST: If you hadn't become a writer, what career would you have right now?
I'd be a terrible potter, making unbalanced vases and bizarrely abstract ornaments I would thrust onto loved ones at Christmas.
ST: What is your most treasured possession?
The outrageously talented friends I have made.
ST: Who are your favorite writers?
Charlotte Brontë, Daphne du Maurier, Alexandre Dumas.
ST: What is your motto?
Touch Not This Cat – Dad's family belongs to the McGilvrays, a Scottish clan with the wildcat as its symbol and this line as its motto.
ST: If you were a vegetable, what would you be?
Parsnip. Overlooked in some countries and thought to bring madness in others, this woody root is said to become sweeter in harsh and frosty conditions. And who can resist a honey-roasted parsnip with a proper Sunday roast?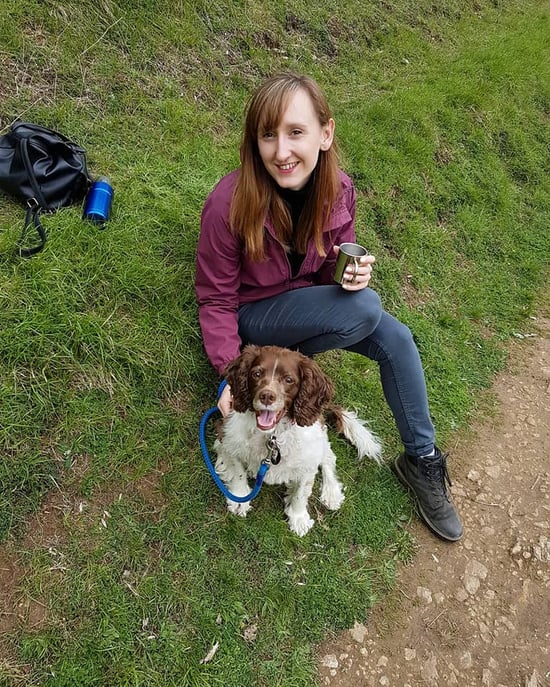 Rebecca on a country walk with Ruby the Springer Spaniel
Lightning Round!
ST: Salty or sweet?
Salty, I'm sweet enough (usually).
ST: Morning lark or night owl?
Morning lark, for a sunrise carries unseen stories with it.
ST: Paperback or e-reader?
A dog-eared, creased and stained paperback. One that's gone wrinkly after it's been dropped in a bath and then dried out on a radiator.
ST: Vintage or modern?
Vintage.
ST: X-ray vision or time travel?
Oh, time travel; far more opportunities for mischief.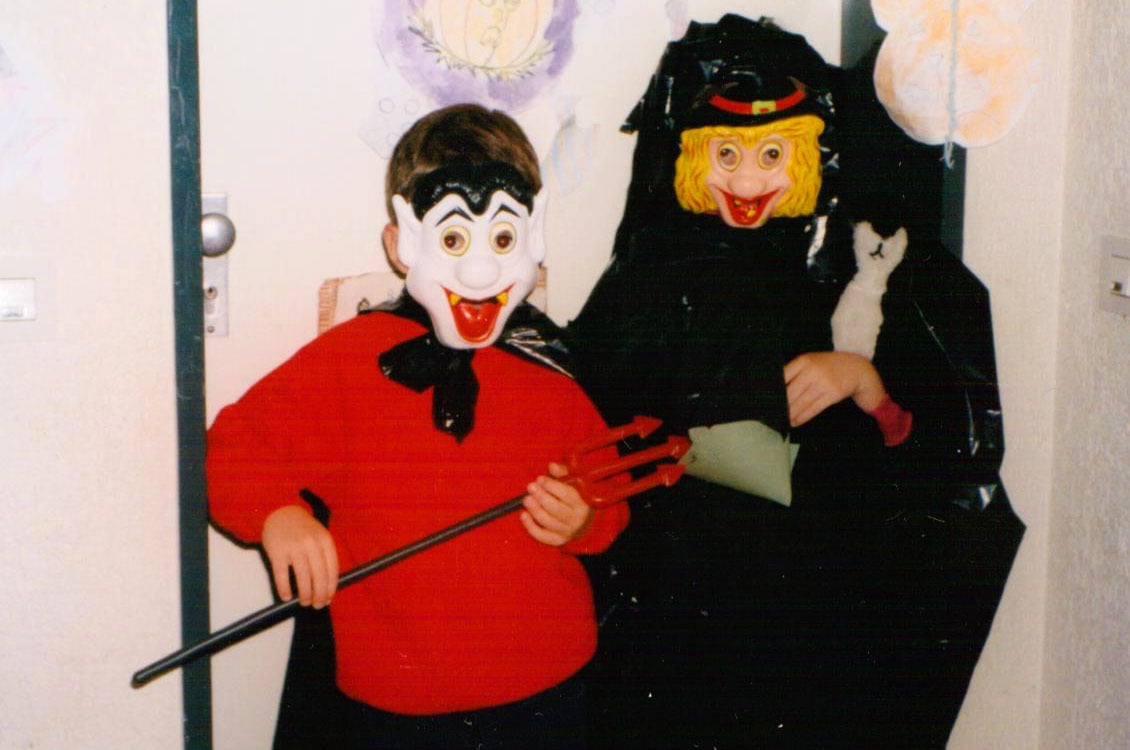 A nostalgic photo of Rebecca dressing up for Halloween as a kid
If Rebecca's passion for storytelling has inspired you to get to write your own biography, get in touch to schedule a free consultation. You can also use our Writer Search Tool to find the perfect writer for your project today.