Premium Writer
New York Times bestselling author William C. Dietz — known to friends as Bill — has published more than 50 novels. He served as a medic with the Navy and Marine Corps and has worked as a television news writer, director and producer.
On any given day, Bill can be found writing blog posts, fiction or biographies, including personal projects like transcribing the journal his father wrote during an epic voyage to Asia at the age of 19. Today Bill lives in Gig Harbor, WA with his wife Marjorie.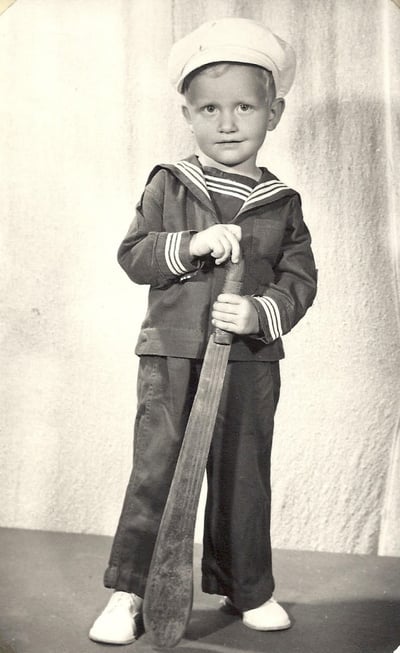 Bill as a toddler in 1948. Bill later served in the Navy, as did his father, father-in-law and youngest daughter.
ST: When did you first realize you wanted to be a writer?
When I was about ten years old I watched my mother write short stories after work. She wanted to be published by a magazine like the Saturday Evening Post, and she talked to me about plots, characters, and the need to perform research.
And since I was an avid reader something clicked. I came to understand that regular everyday people could write stories. And that was when I realized that I wanted to be a writer. My mother never managed to sell a story, but she lit a fire in me, and for that I'm grateful.
ST: Whose biography would you most like to write?
My father was a lot of things, including a Director of Photography for Paramount, a motion picture cameraman, a combat photographer, a pilot, a sailor, and sadly — an alcoholic. He was lost at sea when I was three.
So I have no memories of him. Yes, there are hints of who he would become in the diaries he kept when, at the age of 18, he shipped out on a freighter bound for the orient.
But the rest of what I know is based on stories told by mother, the scant information available online, and pure supposition. So if the necessary information was available, I would write my father's biography.
ST: If you were writing a StoryTerrace book of your life, what would be the title and why?
The title would be: "He wasn't an overnight success." That's too long for an actual book cover, but it describes a life in which I have been reasonably successful — not suddenly, but over the long run.
For example, I told myself I would write a novel by the time I was 40. And, when I turned 39, I had yet to write one word of it. But by age 40 I published my first work of fiction, and have written more than 60 novels since then.
ST: What surprised you most about working for StoryTerrace?
StoryTerrace has an editorial staff which is unfailingly available, considerate, and thoughtful. All of which is something of a surprise for any author who is used to dealing with large publishing houses.
ST: Describe Story Terrace in 3 words.
My Life Story
ST: What is the most memorable story you've told as a writer?
A science fiction novel called Legion of the Damned.
ST: What is your idea of perfect happiness?
Getting up tomorrow morning with interesting work waiting to be done.
ST: What's something that people would be surprised to learn about you?
I'm a part-time CASA (Court Appointed Special Advocate) for children.
ST: What trait do you admire most in others?
Trustworthiness.
ST: What is your most treasured possession?
A bracelet my wife gave me.
ST: Who is your hero?
ST: What is your motto?
Progress, not perfection.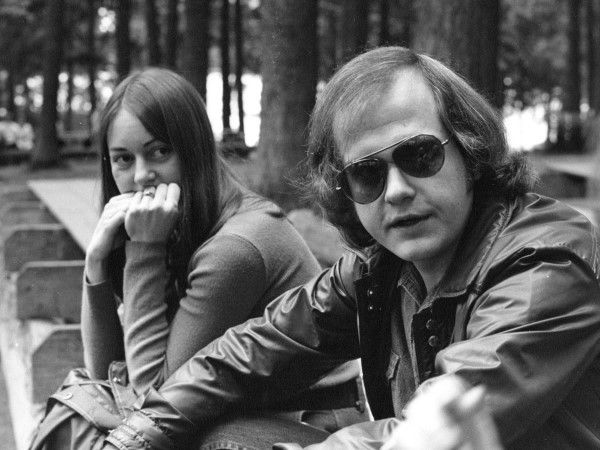 Bill with his wife Marjorie in 1975, when he worked as the director of the evening news at KOMO in Seattle.
Lightning Round!
ST: Dogs or cats?
Cats (No need to walk them)
ST: Salty or sweet?
Salty
ST: Paperback or e-reader?
Sigh. E-reader
ST: Summer or winter?
Winter is better for writing
ST: X-ray vision or time travel?
Time travel
If Bill's tales have inspired you to start or finish your life story, get in touch to schedule a free consultation, or sign up for our newsletter to hear more from our growing pool of writers.