Premium Writer
Alan Goforth earned a master's degree from the Missouri School of Journalism and cut his teeth as a copy editor at a metropolitan daily newspaper. As the internet changed the news industry, Alan transitioned into the world of freelancing and has built a successful career as a ghostwriter. He has written several biographies and works with both corporate and individual clients to tell their stories.
Alan currently resides just outside of Kansas City, MO. When not writing, he can be found enjoying nineteenth century Russian literature with a cup of coffee in hand.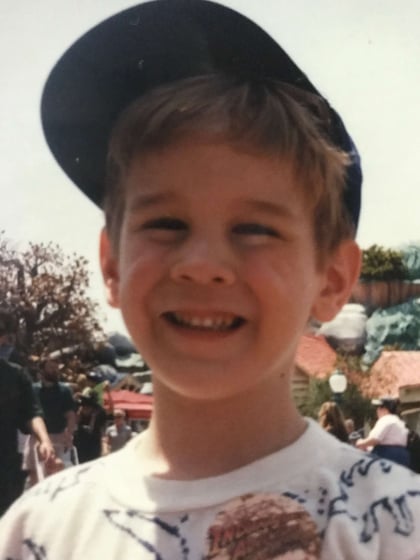 Alan on a childhood trip to Disneyland in the late 1960s


ST: When did you first realize you wanted to be a writer?
I grew up as a voracious reader, especially The Hardy Boys and other mystery series. I enjoyed writing about arts and entertainment on my college newspaper and after a stint with a public television station, I went back and earned a master's degree in journalism. I realized early on that my skills lie in journalistic writing, not in fiction, although like every other journalist, I am working on a screenplay.
"Everyone has a story that is of interest to someone else"
ST: Whose biography would you most like to write?
I recently read a biography of Ronald Reagan, who had a multifaceted life from Hollywood to Washington. It would be interesting to write about the unlikely partnership among him, Margaret Thatcher, Pope John Paul and Mikhail Gorbachev that ultimately ended the Cold War.
ST: Why do you enjoy writing for StoryTerrace?
I have been fortunate enough to write several books about successful retired business people. As well as meeting interesting people, I have picked up several ideas that have helped me in my own business.
ST: If you were writing a StoryTerrace book of your life, what would be the title and why?
And Then the Phone Rang. Every time I thought I had my career path figured out, it seemed the phone rang and things changed. I planned to be a newspaper journalist, not an author … but here I am.
ST: What surprised you most about working for StoryTerrace?
It has confirmed something I have long believed: Everyone has a story that is of interest to someone else. Thanks to StoryTerrace, they have a way to tell it. Most people know what they want to say but simply need someone to help them say it.
ST: What is the most memorable story you've told as a writer?
I wrote The Nigerian Nightmare, the biography of Christian Okoye, who grew up in Nigeria, came to the United States on a track scholarship, started playing football at age 24 and became an All-Pro running back in the NFL.
ST: What is your biggest fear?
A good friend who died of ALS two years ago always said, "I don't fear failure. I fear succeeding at something that doesn't matter." I agree.
ST: What's something that people would be surprised to learn about you?
Although I am not much of an athlete, I did run the City of Los Angeles Marathon when I turned 40. My finishing time was exactly twice that of the winner — but I did finish.
ST: What trait do you admire most in others?
Loyalty.
ST: Who are your favorite writers?
I will mention two fellow Missourians, Mark Twain and Ernest Hemingway. I like to say that Hemingway and I both worked for the Kansas City Star, although he was there for only a few months at the beginning of his career and I freelanced for them.
ST: What fictional character do you most identify with?
Samwise Gamgee in The Lord of the Rings. He made his share of mistakes but always had good intentions.
ST: What is your motto?
"Some facts are just too good to check."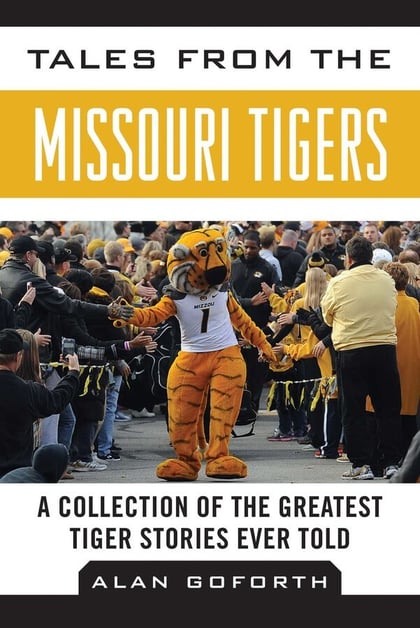 Alan's history of athletics at the University of Missouri, available on Amazon

Lightning Round!
ST: Dogs or cats?
Dogs.
ST: Salty or sweet?
Salty.
ST: Introvert or extrovert?
Ambivert — a combination of both at different times.
ST: Truth or dare?
Dare.
ST: City or country?
Suburbs.
If Alan's unique take on storytelling has inspired you to get to work on your own biography, get in touch to schedule a free consultation. You can also use our Writer Search Tool to find the perfect writer for your project today.