As a StoryTerrace ghostwriter, it's been my pleasure to interview so many interesting people to help them tell their stories. In particular, there's nothing better than hearing a wonderful love story.
In honor of Valentine's Day, we thought we'd share the story of Alan and Marilyn Robbins. They've been married for 51 years, and when I sat down with them to discuss Alan's autobiography, it was immediately apparent that they share a special bond. Marilyn can finish Alan's sentences perfectly, and he still lights up when he talks about the day they met as if it were yesterday.
Now that the book is complete, Alan and Marilyn graciously agreed to sit down with me again to talk about their experience with StoryTerrace and to give both sides of the story of how they met, fell in love, and got married.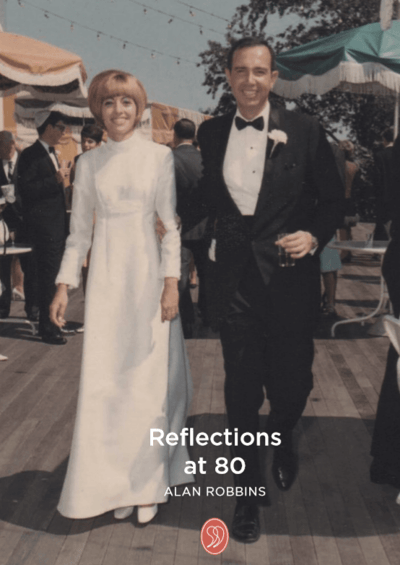 The cover of Alan Robbins' autobiography
When Alan turned 80, his daughter presented him with a StoryTerrace biography to mark the occasion. "She always finds the best, most unique gifts," Marilyn explains, "and now we recommend StoryTerrace to friends as well."
For Alan, the gift was especially meaningful because he had always wanted to write his autobiography. He appreciated having time to think ahead before the interview and found the process of working with a writer in person very enjoyable. "I think everyone should try writing their life story, because it helps them focus on the most important things in life," he advises.
When I asked why Alan chose a photo from his wedding day for the cover of his book, he said, "That's the epitome of who I am." Smiling, arm in arm with Marilyn: There's clearly nowhere else Alan would rather be than by her side as they step into the future together.
Meeting Marilyn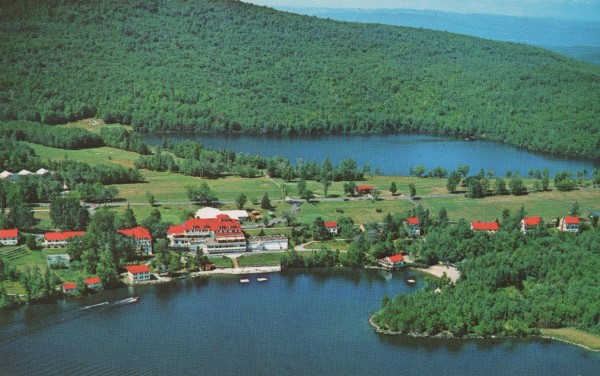 The Lake Tarleton Club in the White Mountains of New Hampshire, where Alan and Marilyn met
Alan was just beginning his long career as a lawyer when a friend invited him along on a Workers' Day weekend getaway to New Hampshire. It was his chance to relax for the last bit of summer before autumn began to set in to Boston, where he lived and worked.
The trip would change his life.
Click below to LISTEN to Alan as he reads from his autobiography about the first time he saw Marilyn:
When Alan first saw Marilyn at the club's volleyball court, he knew she was someone special. He was struck by the way she walked: confidently, completely in command of herself. He didn't think that her companions could tell how he felt about her, but Marilyn remembers the moment a bit differently.
"He brought us drinks, and it was soon clear that he was interested in me and not my girlfriends," she recalls. "They soon left us alone, and we spent the entire weekend together."
By the time Alan returned to Boston, he had Marilyn's number and a promise to see her again soon. Through that autumn, winter and spring, they saw each other twice a month, taking turns travelling from Boston to New York City, where Marilyn lived with her parents in the Bronx.
The Moment of Truth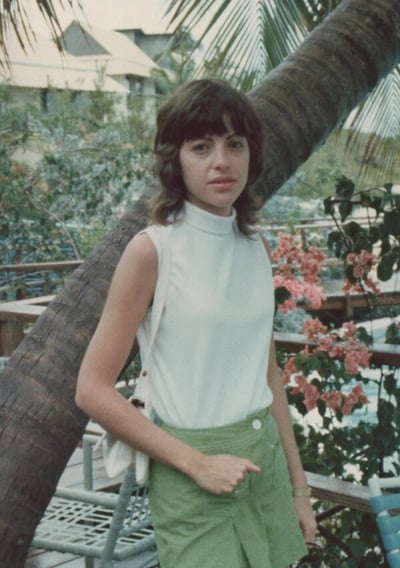 One of Alan's favourite photos of Marilyn
After 10 months of their long-distance relationship, Marilyn was ready to make a move. Marilyn was in her mid-20s, and she knew what she wanted out of life. "Oh, I gave him an ultimatum," she says. "I told him I was getting a summer house on Fire Island with my girlfriends and that would be the end of it unless he wanted to get married."
Alan knew he didn't want to lose her, so he took the leap. "I went and got a ring," he says. "I knew I didn't want to ever be without her."
A Perfect Wedding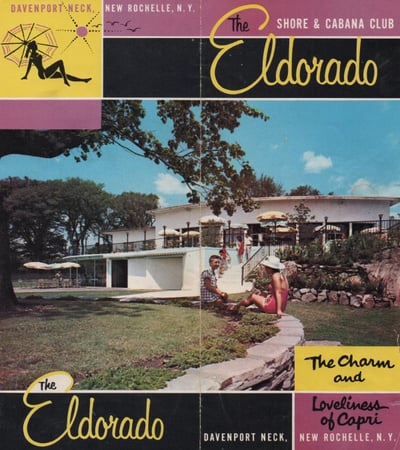 The Eldorado club, where Alan and Marilyn were married
"It was a beautiful day," Marilyn remembers, "and such a lovely place for a wedding." Alan and Marilyn were married in September, one year after they first met in the White Mountains. They were young, happy, and surrounded by friends and family — the ideal beginning for a long life together.
Surrounded by Loved Ones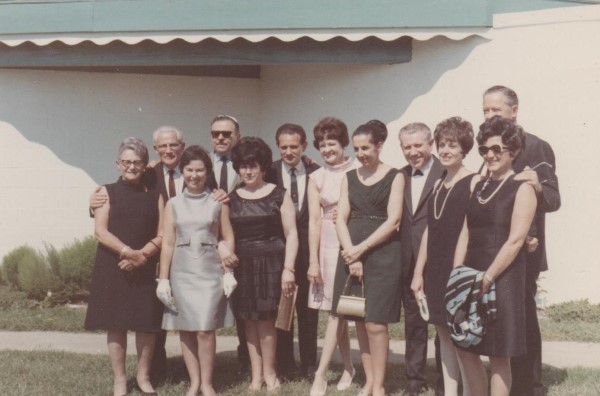 Marilyn's South American relatives made the long trip for the wedding
One of the things that made Alan and Marilyn's wedding so special was that many of her relatives made the trip to New York from Argentina.
How does a Bronx girl end up with such a far-flung guest list?
Marilyn's father left his home in Besarabia (Moldova today) when he was just 19 to seek his fortune in America. His mothers and sisters stayed behind, and their lives were in danger as Hitler rose to power and began to sweep Eastern European Jews into concentration camps at the beginning of the Holocaust.
Marilyn's father feverishly worked to scrape up every possible penny. Through underground sources, he was able to get his family the money and contacts they needed to get out of Besarabia. Marilyn chokes up telling the story of her father's heroism. "He saved them," she says simply, leaving the terrifying alternative unspoken.
Marilyn's relatives couldn't gain entry into the United States, but they were welcomed into Argentina. Marilyn and Alan's wedding served as a wonderful family reunion, and they have stayed in close touch in the decades since that day.
So What's the Secret?
Not everyone manages to nurture a marriage through 51 years of ups and downs, so my final question to Alan and Marilyn was this:
What's the secret to your long and happy marriage?
To Marilyn, love is the key. "I knew him when we got married. I knew who he was." Going into a marriage clear-eyed, Marilyn knew what she wanted and was determined to get it, with Alan as her partner.
"We do everything together," Alan adds. He describes going to every doctor's appointment together ("something we do a lot more of these days," he jokes) as an example. Whether traveling on their annual vacations, spending time with their grandchildren, or answering my questions, Alan and Marilyn prefer to live life as a pair. They choose togetherness, every day.
Here's wishing them many more years of happiness.
If you've been inspired by Alan and Marilyn to tell your own love story, StoryTerrace is here to help! Get in touch to find out how you can write your memoirs, or sign up for our newsletter to hear more heartwarming stories from our clients.