Have you ever wondered what your parents dreamt about as kids?
Imagine you grab a book that describes the story of your life long before you were born. The words introduce you to a decade in which you didn't yet exist, and the paragraphs move you to places where you've probably never been.
And you can't put it down, because the principal characters of that breathtaking story are your parents.
As you read, you discover who they were before they met, how they grew up, and how their lives had the fortunate twist of crossing their paths. In a nonfiction book that describes your parents' life, you can preserve those invaluable memories and connect, over and over, with your loved ones.
Writing your story and preserving your heritage not only offers benefits for your mental health, but it's also an excellent way to strengthen your relationship with your family and an admirable gesture to honour your parents.
But how do you get started? Writing your parents' life story from scratch is a big task, but you can make it manageable by following three simple steps.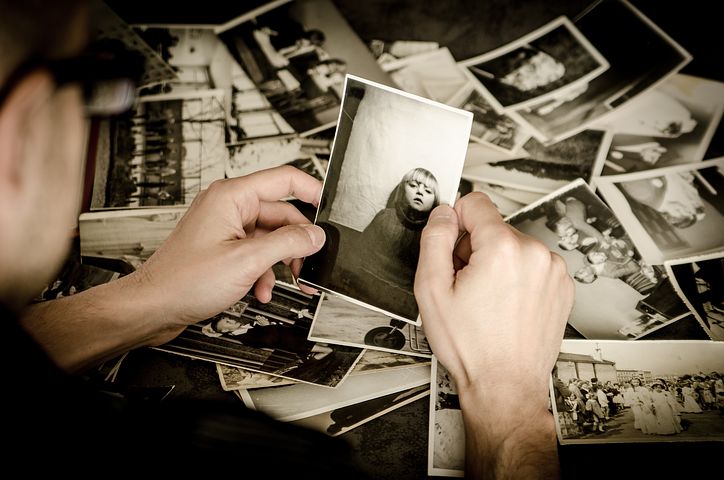 Photo credit: Pixabay
1. Start a Five-Sense Conversation
The first step is to gather all the interesting stories of your parents' lives. The research phase can be easy for you, but it might overwhelm your parents. Sit with them and listen carefully to their story. Enjoy that pleasant conversation — it's not an interrogation! As they talk, hand them photo albums, old letters, or objects with sentimental value to prompt their memories.
As you talk, focus on having a five-sense conversation. Your goal isn't just to know the facts about dates and places. You also want to awaken emotions that were asleep in a hidden memory. To do that, the storytellers must work with their senses to access the best of their memories and speak from their hearts. In that way, you capture their authentic voices when it's time to type those words on the computer.
To touch on the five senses, ask for details about what things looked like — colours, textures, shape and size. If there's a song they love, play it, and maybe even dance or sing together. If there's a meal your parents enjoyed as kids, try to cook it with them. Spend time with them and enjoy the process together, doing all you can to gather rich details about sight, sound, taste, touch and smell.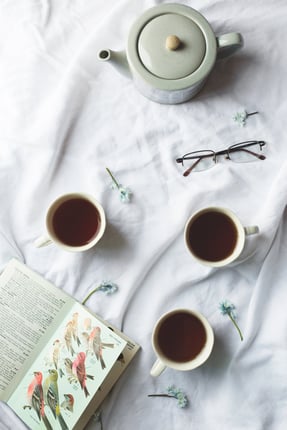 Photo credit: Burst


Don't be afraid to ask about everything that intrigues you. Invite your parents to talk about their dreams and downfalls, their struggles and efforts, their progress and their mistakes. Ask them which crisis made them grow, the happiest moments of their life together, and what advice they would offer to the future generations of your family — or the world.
If there are gaps in their stories, you can call on other relatives or family friends for additional information. Those supporting characters in the story can offer another perspective or a more detailed description of an anecdote.
To get more detailed information on how to prepare to interview your loved ones, check out this guideline published by the library of UCLA.
2. Record the Interviews
It's important to keep proof of those stories, so don't forget to record your interviews. This will allow you to check back as you write to make sure your details are accurate. Recording will also free you from the burden of note taking so you can concentrate while they speak and enjoy a more natural conversation. In addition to preserving facts for your book, you'll also have a treasured keepsake that captures the tone and timbre of their voice for posterity — an incredible gift for future generations.
During the interview, there are three things you should keep in mind:
Make sure your electronic device is completely charged and has enough storage space before the conversation starts. Once the interview begins, activate the voice recorder and place it near the storytellers. It's a good idea to do a test first, to make sure their voices are clear.
Listen and observe your parents as they speak. Let them talk as long as they want, and try not to interrupt them — sometimes tangents turn out to be the best anecdotes! Pay attention to how their emotions bloom as they tell about a specific moment of their past.
Have a pad and a pen handy, but be careful not to overuse it or let it become a distraction. Write all the questions you have, and take notes of decisive citations and revealing thoughts.
Your smartphone provides the easiest way to record your interviews. Voice Memos is the best recording app for iOS users — just touch the bright red button and let it record. If you have an Android device, download Easy Voice Recorder.
If you can't meet in person, you can record your interview on your favorite video calling app. Zoom, Skype and Google Meet all offer ways to record your call.
3. Digitize Photos and Documents
To help bring your parents' stories to life, you'll want to include photos in your book. Seeing your parents in their youth will complete the portrait you paint of them as full, interesting people.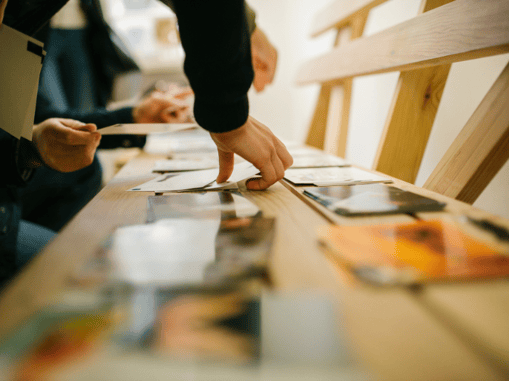 Photo credit: Getty Images
To round out the book, collect photographs, letters and documents such as birth certificates or diplomas. There are several free, downloadable apps that make scanning and editing these images easy:
PhotoScan is one of the best ways to digitize old photographs for both iOS and Android users. It also allows you to back up scans with Google Photos for sharing.
Photomyne

is also free, and you can upgrade to premium features that let you scan multiple images in just one snapshot. It's free to download for both iOS and Android.

Genius Scan

and

CamScanner

are useful for scanning text documents. The apps automatically crop images and allow you to share them as PDF or JPG files.
Digitizing photos and documents is a great way to preserve them for posterity, and it makes it possible to insert images into your story as you write.

StoryTerrace Can Help
Crafting a book from scratch is a thrilling project, but it can be overwhelming. If you've thought about creating that book but are having trouble getting started, StoryTerrace can help you transform that idea into a hardcover non-fiction book with our experienced team of editors, writers and designers.
StoryTerrace takes on the hard work of book production so you can relax. One of our 600 writers and journalists will interview your loved ones and turn their words into clear, compelling prose. With our specialised Bookmaker platform, you can easily add photos to the book. When all is ready to print, you'll receive a beautiful hardback book worthy of passing down to future generations.
If you're worried about not having the time or the skill to do your parents' story justice, we're here for you! StoryTerrace makes it possible to capture your parents' stories in a professional book that you'll be proud to share.
To learn more about our hardback books and writing process, contact StoryTerrace today. You can also subscribe to our newsletter so you never miss out on helpful writing advice.